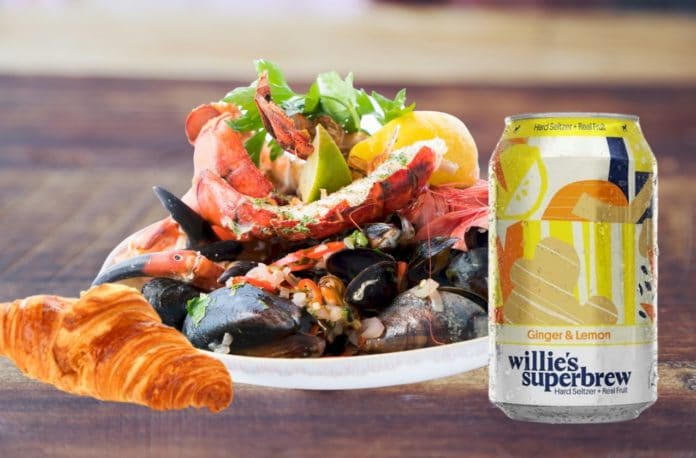 Wine has a long history of pairing with food, probably because it was originally safer to drink than water. Then came food and craft beer matchups, providing new combinations that wine couldn't achieve. Now it's all about hard seltzer food pairings. You know why? Because hard seltzer is heavenly with food and it's here to stay.
Hard seltzers are flavored sparkling water with around 5% alcohol by volume. Boozy as beer, but tasty as a highball cocktail, hard seltzers are versatile, invigorating and fun. And they're even more enjoyable with the right food.
Does Hard Seltzer Pair with Food?
Hard seltzer comes in a rainbow flavors, from lime to passion fruit to watermelon and coconut, so to properly pair hard seltzer with food, let's simplify things first. We've split them in three major categories based on this year's most popular hard seltzers: Citrus, Berries and Tropical fruit.
Citrus Flavored Hard Seltzers
Lime, lemon, blood orange, pomegranate, and grapefruit seltzers populate this category, and their defining personality trait is their citrus acidity. Citrus flavored hard seltzers pair well with any food that could benefit from the squirt of lime juice or a splash of mild vinaigrette.
Think whole fried fish, calamari, shrimp, and tossed salads. They're also lovely with fresh cheese, covering mozzarella, burrata, feta, queso fresco and others. Consider Willie's Superbrew Ginger & Lemon with a heaping plate of steamed shellfish.
Berry Flavored Hard Seltzers
Strawberries, cherries, blackberries, cranberries, or acai, these fruit seltzers are the equivalent of light and refreshing berry-scented wines like rosé, and we can pair them in the same way, with spicy dishes, earthy flavors and sweet and sour combinations.
Asian stir-fries, wild mushroom risotto, stuffed portobello, and oily fish, including tuna, salmon and mackerel, are all delicious with berry-flavored hard seltzers.
Tropical Flavored Hard Seltzers
Mango, watermelon, passion fruit, pina colada and coconut flavors are fit for this category. These are a bit harder to pair with food but will shine with equally tropical and intense flavors.
These seltzers are fantastic with ceviche with diced mango, tuna sashimi with sweet and tangy ponzu sauce, fresh figs drizzled with honey and coconut breaded shrimp.
The Bottom Line
Producers, including Smirnoff, Bon & Viv, White Claw and Bud Light are releasing new, exciting flavors at a rapid clip, and craft brewers like Founders, Avery, and 21st Amendment are infusing their creativity into the liquid. Each one is a new challenge for food pairing, but that's part of the fun!
Pairing food with drinks is an adventure; it's about exploring flavor combinations and see what works for you and your friends. Happy pairings!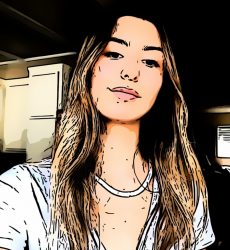 Latest posts by Caroline Hill
(see all)