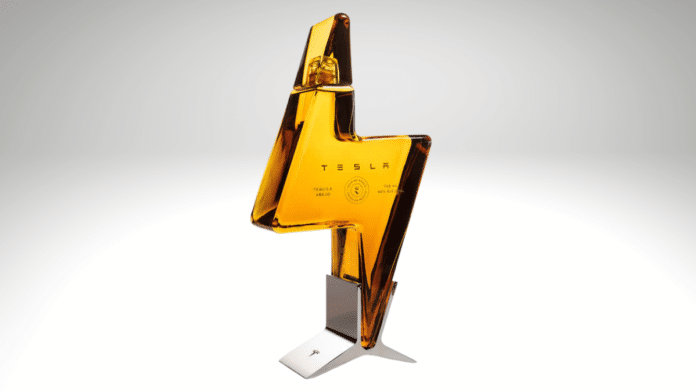 Tesla Tequila is being launched by the electric vehicle and clean energy company based in Palo Alto, California. The product was available for sale on the company's website for $250/bottle, but like its electric cars, early ordering exceeded supply. The product is already out of stock after announcing the news just hours ago.
Elon Musk, CEO and product architect at Tesla, Inc., had previously hinted at the possibility in an April Fool's tweet in 2018. But in July of this year, he tweeted, "Coming Soon, our battle with Big Tequila. It's real!" No word on whether Musk is ready to take on Big Beer next.
Product information can be found on subdomain site on Tesla.com.
Tesla won't be setting up a distillery in its new Austin, TX, Tesla Terafactory 5. Nosotros Tequila will produce Tesla Tequila, and Speakeasy Co, an integrated direct-to-customer fulfillment company, will fill orders.
Product will be shipped to 31 states: Alabama, Arizona, California, Colorado, Connecticut, Delaware, District of Columbia, Florida, Idaho, Illinois, Indiana, Iowa, Louisiana, Maryland, Massachusetts, Mississippi, Nevada, New Hampshire, New Jersey, New Mexico, New York, Ohio, Oklahoma, Oregon, Pennsylvania, Rhode Island, Tennessee, Texas, Virginia, Washington, and Wisconsin.
There's a limit of two bottles per customer.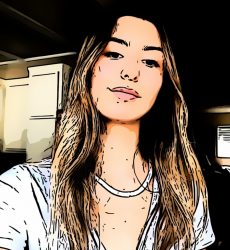 Latest posts by Caroline Hill
(see all)