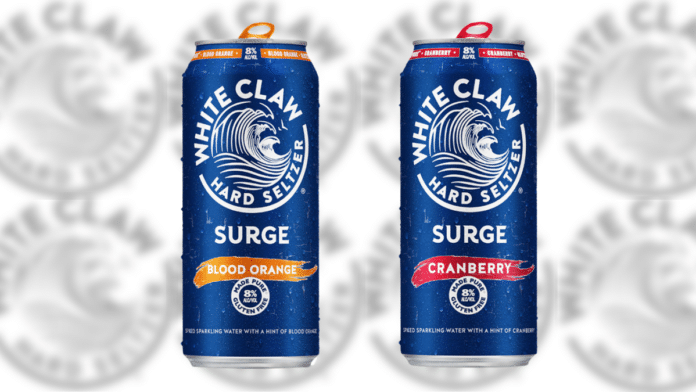 With brand development dating back to May of 2019, Mark Anthony Brands has released White Claw Surge, an entry in the subsegment of imperial hard seltzers. Coming in at 8% ABV, the move is similar to Truly Extra and Bud Light Platinum hard seltzers.
As previously reported by Hard Seltzer News, the expansion into imperial hard seltzer is a natural brand extension for White Claw. The move is somewhat defensive for the brand which enjoys the top position in market share in hard seltzer. But lots of competition has encroached on that portion of consumer purchases.
Mark Anthony has built a brand following big enough that it makes mainstream news outlet broadcasts. The news of the White Claw Surge was picked up by the likes of CNN, MSN, Fox News, and Yahoo News.
Mark Anthony Brands on May 24, 2019, initially filed for trademark protection, with an intent to use in interstate commerce, the mark "White Claw Hard Seltzer Surge." That mark was allowed by the USPTO, and in January the office granted the company an extension for time to file a "statement of use" showing actual use of the mark in commerce. That stage of the proceedings can now move forward.
White Claw Surge will retail for $2.99 per can and the new flavors include blood orange and cranberry, according to a statement emailed to news outlets.
We now await for a third variety pack from the White Claw brand team, due for announcement this spring. Perhaps NBC, ABC, and CBS will weigh in on that.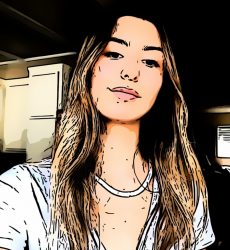 Latest posts by Caroline Hill
(see all)