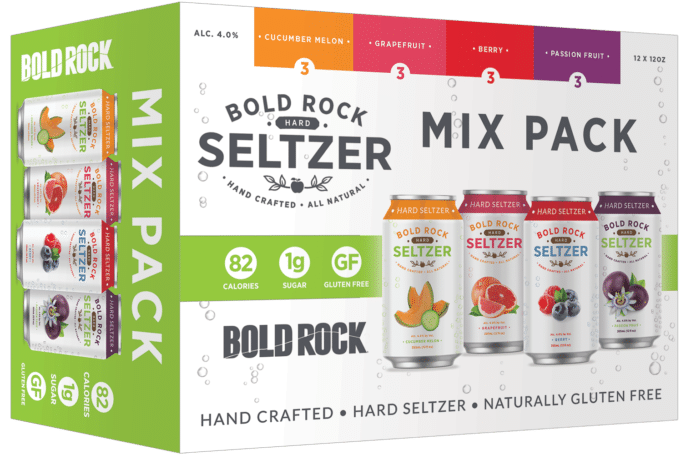 In an exclusive interview, Brian Shanks, co-Founder of Bold Rock Brewing Ventures, spoke to Hard Seltzer News about his years in the industry and how he used his experiences and translated them into hard seltzer. 
The story of Bold Rock Brewing Ventures began in 2010, when an American, John Washburn, dialed his phone halfway around the world to New Zealand and made a business proposition. The man on the other end of the line was Brian Shanks, a long time player in the cider industry, whom Washburn had read about after some intensive Googling. Washburn owned some land in Virginia, and he wanted Shanks to help him put together a cidery.
Shanks grew up in a farming family in New Zealand, whose assets included grape and apple orchards. After studying the cider industry in England, Shanks set up his first cidery in New Zealand, soon making cider in Australia as well. He eventually caught the attention of the Bulmer family of Strongbow fame, launching Shanks into a career making cider around the globe, from England to China. He eventually settled back in New Zealand, running his original cider company. 
One day, out of the blue, Shanks received the fateful call from Washburn. After a few more phone conversations and a visit to the states, Shanks agreed to the challenge, and Bold Rock was born.          
Nine years, a second orchard in North Carolina and many, many, many gallons of cider later, Bold Rock made the big leap into hard seltzer and ready-to-drinks, including canned cocktails and hard tea and lemonade.  
Shanks said the move to hard cider didn't come out of nowhere.
"I'd seen sort of similar type products in Europe particularly in England and even some in New Zealand," Shanks told Hard Seltzer News.
He quickly noticed a trend in early hard seltzer-type products. 
"All the seltzers that we saw on the market and the leading brands, they were all made out of sugar and water base plus sufficient malt base to qualify as a beer," Shanks said. "So, they were largely made by breweries or contractors who work for breweries with specialized equipment." 
Indeed, a large portion of hard seltzers on the market are still made by beer brewers and contain malt in their bases. While many malt-based hard seltzers are grabbing significant market share, Shanks was not satisfied with what he tasted at the time.  
"You could always taste that little bit of a malt base that often — without the sufficient nutrients and things — maybe wasn't the best [base] to try and hang a flavor off," Shanks said. "Particularly when the products don't have a lot of substance to them and you're trying to keep the calories down." 
We've seen a rise in premium branded seltzer from companies looking to distinguish themselves from big beer players like Anheuser-Busch and Boston Beer. Often, these premium seltzers are fermenting from pure cane sugar or real fruit juice, or using spirits as a base. It looks like consumers are tasting the difference.    
In the move to hard seltzer, Bold Rock decided as a company to play to their strengths.
"We [have] thousands of tons of apples we're juicing, we have great resources and we understand almost completely how to make alcohol out of apples," Shanks said "[So we decided] let's try making seltzers and achieve all of the things that the main seltzers are achieving and let's make them out of a fruit base." 
As a result, Bold Rock has created a rather unique seltzer, with 100% of the alcohol coming from apples. 
"It's a very clean alcohol," Shanks explained. "It's an alcohol that leaves no bitter aftertaste, so it was very easy to use fruit [sic] to actually impart the flavors that we wanted in the styles of seltzer that we make, and I think it was quite revolutionary really in the way in which we approached that." 
Not only did Bold Rock already have all the necessary specialized equipment, they also benefitted from specialized knowledge that Shanks gained from his immense cider and apple experience. 
"I was fortunate that my experience because of working in the UK, I already had experienced making similar products out of an apple alcohol base," Shanks said.
The only slight downside, Shanks said, is that using apples as an alcohol base is a tad more expensive than using malt. It seems a small concession to make when all positives are weighed.
"We feel that we've made considerably a better quality product with a purer, cleaner taste profile," Shanks said. "To us, that was what suited and matched the Bold Rock brand." 
Shanks describes the Bold Rock Cider brand as placing importance on sustainability and session-ability — balancing sweetness and flavor to creating a clean, easy-to-drink product. He wants the soul of the cidery to run through into the hard seltzer line. 
"What we've tried to do with the seltzers is to take the same type of taste profiles and the qualities or the essence of what is Bold Rock," Shanks said. "What we like to see is people just sitting down, having a few drinks and enjoying [our product]…They're talking about their life and all the things that happened to them in the day, not really [having to] critically [look] at it."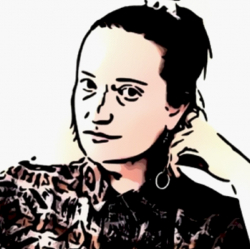 Latest posts by Stephanie Meade
(see all)