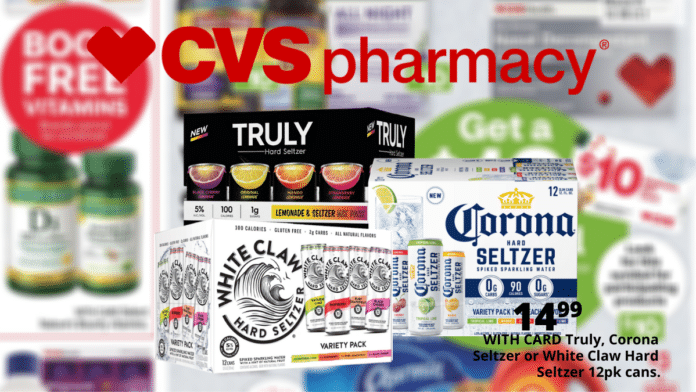 Drugstore chain CVS (NYSE: CVS) kicked off the year with its annual Wellness Week promotion, and its circular includes a surprising new addition: hard seltzer. In addition to sales on tissues and toilet paper and BOGO vitamins, the weekly ad also features deals on White Claw, Truly, and Corona Hard Seltzer.
Hard Seltzer has Advantages over Some Beverages
The inclusion of hard seltzer as part of Wellness Week is indicative of how spiked and sparkling waters are seen as a healthier, better-for-you alcoholic option. Its profile aligns with many popular new year's resolutions. With seltzer's lower ABV, little to no sugar or carbs, and lighter calorie count, it is a less guilty option than beer or wine for those resolving to work on fitness goals.
Many seltzers are also proud of their clean ingredient labels, for those trying to eliminate artificial chemicals and carcinogens from their diets. Just as soft seltzers like Bubly and La Croix are favorites among folks trying to eliminate sugary sodas from their diet, hard seltzers offer consumers a cleaner option. For wellness-minded consumers who still enjoy alcoholic beverages, hard seltzer is a popular, sessionable choice.
CVS Chooses Products Carefully
Yet hard seltzers are still alcoholic beverages and are best enjoyed in moderation. It is an interesting move for the chain, which received backlash in 2014 when it became the first pharmacy chain to pull tobacco products from its store shelves in a gesture of commitment to public health. The reversal in internal tobacco policy coincided with a name change to CVS Health.
Although the company forfeited approximately $1.5 billion per year in tobacco revenue, the company maintained that it was "the right thing to do." The chain had received criticism from public health experts for years for profiting from tobacco as well as smoking cessation products and medications for asthma and other ailments exacerbated by tobacco use.
Seltzer and Vaccine
CVS was founded as Consumer Value Store in 1963, although current CEO Tom Ryan believes the initials stand for Convenience, Value, and Service. CVS Pharmacy is now the largest drugstore chain in the US by number of stores at over 9,900 locations. With 1,100 MinuteClinic in-store clinics, the store also provides healthcare services.
In New York, CVS Health made a deal with Gov. Andrew Cuomo to offer COVID-19 tests in 60 of its pharmacies. Each store committed to conducting at least 50 tests per day. The pharmacy is now involved in distributing the Pfizer vaccine to residents and staff of long-term care facilities.  The Pfizer vaccine carries no warning about consuming alcoholic beverages during vaccination treatments.
We are glad that CVS is recognizing that hard seltzer is a healthier yet still hard option by including it in Wellness Week 2021. While it is important to still enjoy any alcohol – even bubbly water-based ones – responsibly and in moderation, these lightly spiked, sparkling drinks help legal-drinking-age (LDA) consumers a less guilty way to relax and relieve stress.
Even for those of us who are working from home, it can help promote work-life balance to mark the end of the business day with a with a drink while we unclench our shoulders and move onto the evening.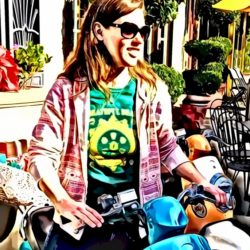 Latest posts by Erin Grafton
(see all)