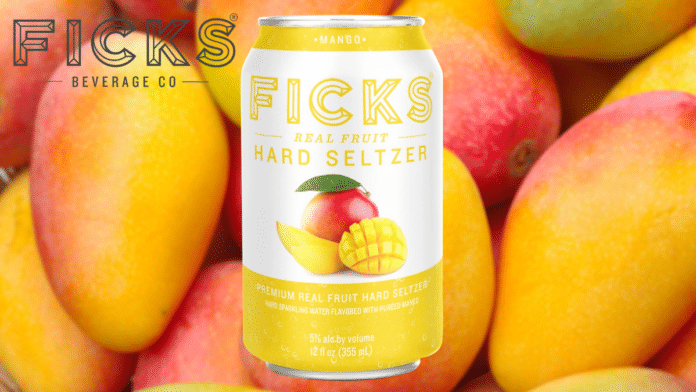 California's own craft hard seltzer company, Ficks, is rolling out a new flavor this week as Ficks Mango hits store shelves. Ficks Beverage Co. prides itself on using real fruit, and the company chose mangoes from Ecuador to craft its newest offering.
Mango joins Ficks' four original flavors: Blackberry, Cranberry, Grapefruit, and Lime. Each flavor contains 100 calories, three grams of carbs, three grams of sugar, and five percent ABV.
Ficks also sells all natural cocktail mixers, so you can just add liquor to make your own premium Margarita, Bloody Mary, Moscow Mule, or Paloma. If you don't live near wine country, there's no need to worry as Fick's mixers are all available for sale on Amazon.
The first hard seltzer to hit the market made with real fruit juice, Ficks is based out of California's wine country. It uses alcohol from fermented oranges and the company's owners, Ron Alvarado and Mike Williamson, are particularly picky about selecting the fruit they use to craft their flavors.
Ficks uses blackberries from the Pacific Northwest, grapefruit from Texas, and of course mangoes from Ecuador, which Alvarado and Williamson said "provided the purest, most robust mango flavor without the need for artificial additives."
"We're committed to quality in both our use of actual fruit for flavoring, and our unique fermentation process inspired by the winemaking techniques used in our backyard of Sonoma County," said Williamson.
"When creating our mango flavor, we wanted it to stand out from other popular varieties on the market, so we experimented for a long time to find the most flavorful mangoes, and to ensure that this would stand out as an authentic-tasting alternative in the hard seltzer category."
Former college roommates, Alvarado and Williamson have long sought to create "the best tasting drinks solely using all natural ingredients." According to the duo, "we were tired of drinks loaded with sugar, and ingredient lists we couldn't even understand. We decided to commit to creating a better-for-you bar."
And indeed, the ingredients to Ficks Mango Hard Seltzer are shockingly simple, using nothing but "Ecuadorian mango puree, pure lime juice, sparkling water, and a proprietary alcohol base," which is in line with the company's "farm to fizz" ethos.
So far, Ficks has resonated with consumers who appreciate the hard seltzer's dedication to using high quality, all natural ingredients, even if it means the founders have to taste test mangoes from around the world. The company has "witnessed 300% growth in same-store revenue while outselling national brands in major chains."
Consumers can find Ficks at select retailers in Texas, Washington and Arizona. The beverage company hopes to continue expanding throughout the western US, and is now available in HEB, Kroger, Target, Whole Foods, and more.
As hard seltzer sales are expected to at least triple by 2023, Ficks will continue searching the globe for the best tasting fruit so it can keep introducing new flavors of hard seltzer to its customers. Sonoma, CA may currently be known as wine country, but if Ficks has its way, soon people from around the country will travel there to taste the region's premium craft hard seltzers.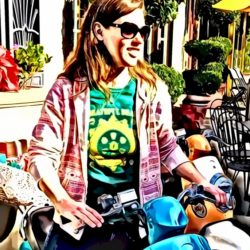 Latest posts by Erin Grafton
(see all)