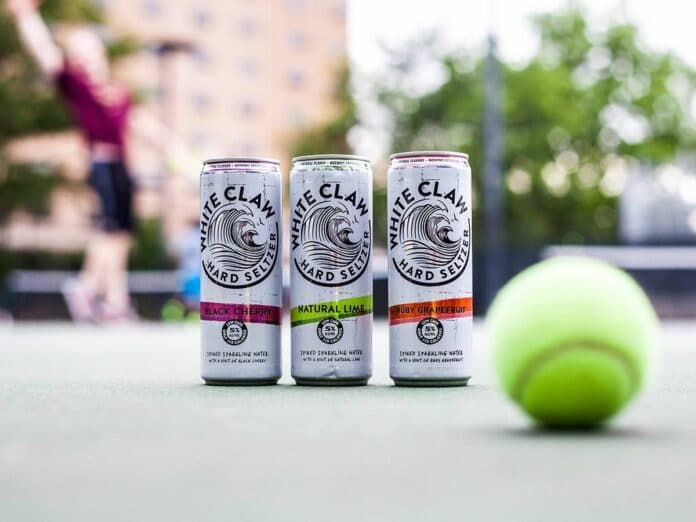 Life during a global pandemic is weird, to put it lightly. With fewer opportunities to see our friends and family due to safety restrictions surrounding travel and limiting the number of people who can attend in-person gatherings, the connection provided by social media is more crucial than ever. In addition to strengthening social ties, social media affords brands an invaluable way in which they can interact with fans and other customers while potentially growing their market share.
As the hard seltzer options on the market have grown exponentially in recent months, social media is an avenue through which brands can differentiate themselves and stand out from the crowd. Social media engagements also offer invaluable insight into consumer tastes and preferences – a way to keep one's finger on the pulse of popular culture, if you will.
With a whopping 60 percent of the hard seltzer market share, it perhaps comes as no surprise that Mark Anthony Brand's OG spiked seltzer, White Claw, leads social media mentions (it's not even a contest at 77,000 mentions during a 30 day period). The Boston Beer Company's Truly once again comes in behind White Claw (14,500 mentions during the same time frame), with AB InBev claiming the third and fourth spots with Bud Light Seltzer and Bon & Viv (the popularity gaps start to close in here at 5,400 and 4,200 mentions respectively). Number five? Westminster, Massachusetts' own Nauti Seltzer, a regional darling with a dedicated fan base.
Looking at the numbers by social media engagement yields similar results; White Claw still blows away any competition at 400,000 unique engagements. Spiked Seltzer snuck into second place at 67,000 (that's right – none of the other brands came close to breaching 100k, let alone 400k) with Bud Light Seltzer, Truly, and Bon & Viv rounding out the top five, in that order.
Launched this January, Bud Light Hard Seltzer is one of the younger brands on the list. While it does share a label with the country's best selling beer, perhaps some of its strong social media showing is due to its search for a Chief Meme Officer. Fans are invited to apply for the three month position where, in exchange for creating at least 10 Bud Light Seltzer memes per week, the CMO will be paid in both hard seltzer and $5,000 per month.
Bud Light Seltzer has been a strong seller for AB InBev since its debut in January. While its Chief Meme Officer contest is a great example of earned media – and will be a really sweet gig for some lucky memer – with the resources of Anheuser-Busch behind it, Bud Light Seltzer doesn't need social media in order to survive as a brand; it is able to afford DJ Khaled as the celebrity hype man for their new flavor Remix release, after all.
For smaller brands that lack such a monolithic marketing budget, social media offers a lifeline. It's a way to cleverly engage potential new customers with little to no overhead cost involved (beyond perhaps hiring someone to handle your social media accounts, which can be easily outsourced).
Lone River Beverage Company, which launched its Ranch Water Hard Seltzer in May – at the height of locally enforced stay-at-home and shelter-in-place orders – social media provided a vital alternative when their initial plans fell victim to the pandemic.
Initially, the company planned to introduce their unique product to consumers via in-store events with samples provided. "What we heard early on was that the best way to drive sales for a new brand is through trial and [sic] a robust plan of in-store samplings — that was immediately taken off the table when we launched," Founder and CEO Katie Beal Brown told Hard Seltzer News.
Once the free in-store sample plan was derailed, Brown took to social media to generate buzz around her Texas-crafted hard seltzer and create an organic consumer demand. "We've really leveraged our strategy in social media to drive the level of awareness that we needed in order to get our new brand in front of people — just knowing that they also weren't necessarily spending a lot of time in the store either [because of the pandemic] — so they may or may not have seen us on the shelf," said the CEO.
Ranch Water Hard Seltzer has quickly become a favorite among the Nashville circuit, and was recently featured in country singer Parker McCollum's video for his song "Young Man's Blues." "A number of other musicians in Nashville — that honestly we didn't even know had purchased our product — we just randomly saw posting on their pages," Brown said. "I think it speaks to the brand itself and kind of what it represents and something that that audience maybe wants to be associated with."
Social media is a wonderful tool with which to create trends, as in Ranch Water's case, but it also gives us a peek at where the market is heading. And gauging by engagements, Molson Coors-owned Vizzy Hard Seltzer is quickly bubbling up in popularity.
Billed as the only hard seltzer containing Vitamin C, Vizzy also contains 100 calories, one gram of sugar, two carbs, and five percent ABV. It's sold in a variety 12 pack which includes Black Cherry Lime, Blueberry Pomegranate, Pineapple Mango, and Strawberry Kiwi. We are still in the middle of a pandemic – who couldn't use a little extra Vitamin C?
According to data from Untappd, many people are happy to get some extra vitamins and antioxidants in their hard seltzer, as online engagements are up 11.7 percent over the last four weeks.
While it may lead in engagements – for now – White Claw is not the only seltzer taking social media by storm. While Bud Light Seltzer makes news while seeking its first Chief Meme Officer, smaller brands like Nauti and Ranch Water Hard Seltzer are able to gain invaluable exposure through engaging fans on social media, which provides a lifeline during this most unprecedented time.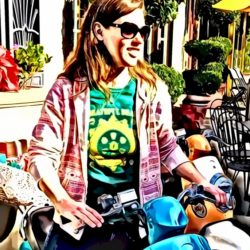 Latest posts by Erin Grafton
(see all)