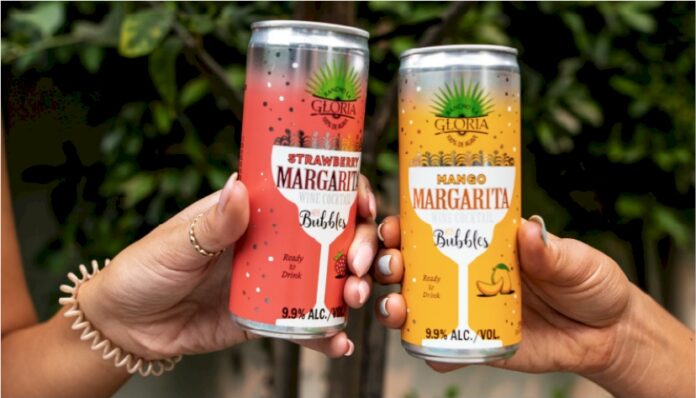 One of the US's most popular cocktails is about to get a lot more convenient and easier to drink. Rancho La Gloria is introducing new ready-to-drink (RTD) canned margaritas. The carbonated cocktails are made with one hundred percent de agave wine.
The sparkling margaritas contain 9.9 percent ABV and come in 250 ml cans. Rancho La Gloria's sparkling cocktails come in Strawberry, Mango, Watermelon, Peach, and Classic Lime.
Rancho La Gloria's take on the classic cocktail uses agave wine instead of traditional tequila. While similar in taste to tequila, agave wine is lower in alcohol. It is made from fermented agave sap, while tequila is made instead through a distillation process.
According to the company's website, "Agave Wine provides an authentic tequila experience because, like tequila, it comes from the Agave plant. Rancho La Gloria uses only 100% Blue Weber Agave, which is harvested for USDA certified Organic Blue Agave nectar, and fermented into agave wine."
Rancho La Gloria does not use any artificial ingredients in its cocktails.
In addition to the new canned cocktails, Rancho La Gloria produces 750 ml bottled RTD margaritas with a higher ABV at 13.9 percent ABV. The margarita wine comes in the same fruity flavors as the canned cocktails plus Paloma, which is made with Texas ruby red grapefruit. They can be enjoyed on the rocks, straight out of the bottle, or blended to make a frozen margarita.
Three of Rancho's most popular flavors – Lime, Strawberry, and Mango – also come in a freeze and eat popsicle. Each pop contains 100 calories and six percent ABV.
The RTD brand gets its name from Tijuana's legendary Rancho La Gloria Hotel. While there are varying accounts of the margarita's origin, according to the company's website, the popular cocktail was created in 1938 and named for Marjorie King. Marjorie was a dancer at the hotel who was allegedly allergic to certain types of liquor but not tequila, prompting the bartender to create a drink she could enjoy.
Bringing its margarita wine cocktails to the RTD market makes it easier for all legal-drinking-age (LDA) consumers to enjoy them. RTDs are in fact one of the fastest growing alcohol categories.
As the on-going Covid-19 situation continues to affect bars and restaurants, people are drinking at home more, and they are looking for lighter, easy to drink options. RTDs are a popular option among those who miss having bartenders and mixologists mix their craft cocktails for them.
At the same time, many breweries, distillers, and other spirits companies are releasing their own conveniently canned cocktails to stay on trend while meeting consumer demand. For companies that are used to enjoying high on-premise (ie: at bars or restaurants) sales, an RTD for consumers to enjoy safely and comfortably at home offers a lifeline in the face of declining sales.
Rancho La Gloria's canned margarita cocktails are available at Total Wine, World Market, and Publix. Here's hoping a canned Paloma will be Rancho's next release. You can find additional locations here.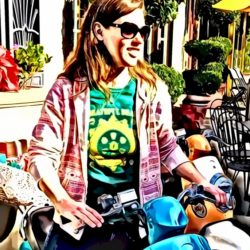 Latest posts by Erin Grafton
(see all)