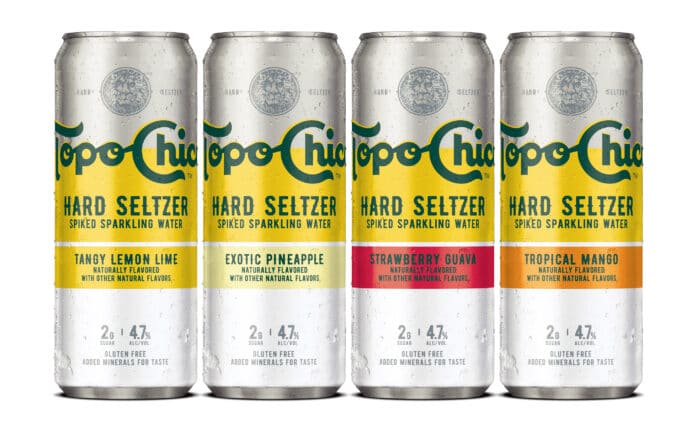 Coca-Cola has released a pivotal new detail about its first foray into US liquor sales in nearly 40 years. The beverage company has forged an agreement with Molson Coors to bring its Topo Chico Hard Seltzer to US markets next year. Coca-Cola initially acquired the Mexican mineral water brand in 2017, launching the hard version in select Latin American markets earlier this year.
Coca-Cola Retains Topo Chico Brand Ownership
A Molson Coors representative told Hard Seltzer News that the "plan is for a scaled national launch prioritizing markets where Topo Chico is known and loved. As brand owner, The Coca-Cola Company brings a deep expertise of the brand and may provide branding suggestions for Molson Coors' use in the US."  Regarding quality control, "Molson Coors," they said in an email, "has a deep understanding of the alcohol category and will leverage that expertise to oversee marketing, sales and distribution activities in the US for the brand."
Molson Coors, which also brews Miller Lite, has been making significant moves to enter the hard seltzer space; Topo Chico will be its third spiked and sparkling beverage, joining Coors Seltzer and Vizzy.
Topo Chico hard seltzer will be initially available in a variety 12-pack, containing Tangy Lemon Lime, Exotic Pineapple, Strawberry Guava and Tropical Mango. Molson Coors and Coca-Cola will be prioritizing its release in the markets where Topo Chico is most popular; the beverage enjoys a cult status in Texas.
In the face of declining beer sales, Molson Coors has shifted its focus to other hard drinks. Beer alternatives are now such a priority for the company that earlier this year it officially dropped "brewing" from its name as part of its effort to rebrand itself. As of January, it's officially the Molson Coors Beverage Company as it looks for growth beyond beer.
According to a statement from the company, the move was meant to "streamline the company, move faster, and free up resources to invest in our brands and our capabilities." And invest they have, launching both Coors Seltzer and the Vitamin C fortified Vizzy in 2020.
The beverage company is excited to continue growing its hard seltzer portfolio, hoping to become a major player in a space still predominantly trending toward White Claw and Truly. Its CEO, Gavin Hattersley, is satisfied with this new direction in which the company is heading.
"Building on the incredibly successful launches of Vizzy and Coors Seltzer earlier this year, we are thrilled that Molson Coors will launch Topo Chico Hard Seltzer in 2021," said Hattersley. "This is another significant step in growing our above premium portfolio and becoming a major competitor in the rapidly-growing hard seltzer segment, both key components of our revitalization plan."
The move is significant for Coca-Cola as well, which has not sold an alcoholic beverage in US markets since it sold its wine label to Seagrams in the early 1980s. Known as Wine Spectrum, the brand was formed after Coca-Cola purchased several small vineyards in New York and California during the wine boom of the late 1970s.
Although the venture was profitable, Coca-Cola was ultimately unsatisfied with wine's margin compared to that of soda. However, the company has flirted with hard beverages since then. In 2018 it released a spiked and sparkling beverage called Lemon-Do to Japanese markets.
Topo Chico Hard Seltzer is also currently available in select Mexican and Brazilian markets, although only in the Tangy Lemon Lime flavor.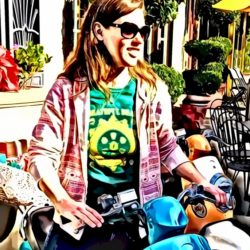 Latest posts by Erin Grafton
(see all)