CHECK OUT THE LATEST PODCAST!
Monster Energy (NASDAQ: MNST) continues to tease on hard seltzer, remaining non-committal in Thursday's conference call with analysts, when the company detailed first quarter 2021 financial results.
Following successful launches in Mexico and New Zealand, Heineken launched Pure Piraña Hard Seltzer in European markets. The global hard seltzer line asks consumers if they "Dare to reimagine life?"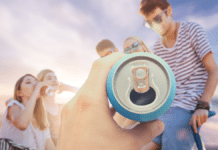 Many Americans are wondering how they can safely maintain some semblance of normalcy as we progress into a holiday season unlike any other.  As...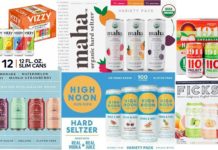 Hard seltzer producers have found market success with variety 12-packs, and Danelle Kosmal, VP of Beverage Alcohol Practice for Nielsen, has the numbers. "Last year,...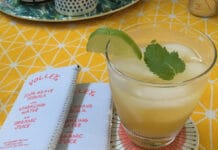 Ready to drink seltzer products like Volley make home happy hour even simpler.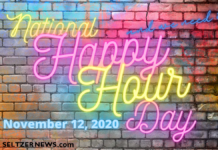 Today from 5-7 PM, join the nation as it raises its canned cocktails high and toasts a year of new product introductions, plant openings, big brand collaborations, and international expansions.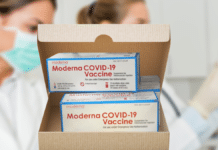 Should you avoid alcohol if you get the COVID-19 vaccine? Neither Pfizer and Moderna have warned about alcohol consumption if receiving their versions...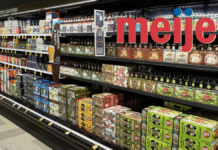 Supercenter powerhouse Meijer has instituted limits in customer purchases on certain alcoholic beverages, "simply to ensure all customers can get the brands they want...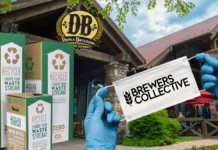 The Brewers Collective, which includes Karbach Ranch Water hard seltzer and Devils Backbone's Orange Smash canned cocktails, announced a partnership with TerraCycle to promote...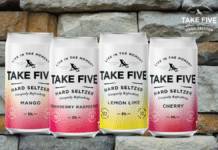 Studio Beverage Group has released a new, "uniquely refreshing" hard seltzer, Take Five. With an inviting lounge chair as its logo, the new hard...