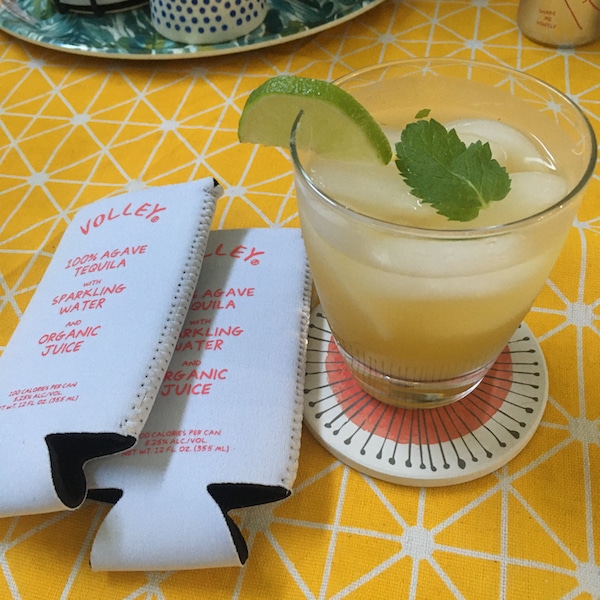 3 Recipes included.
Volley Tequila Seltzer is confident moving into fall. In an exclusive interview with Hard Seltzer News, Executive Vice President of Volley, Diane Svehlak, spoke about the tequila-based ready-to-drink and its versatility.  
"Volley is year-round. We're not just one flavor. With COVID, everybody is still at home," Svehlak told Hard Seltzer news. "We have no understanding of what the future is, but we do have one understanding: People love tequila and they love crafted cocktails, and Volley is a crafted cocktail all in its own right."
Indeed, COVID-19 has kept many craft cocktail lovers like me inside and away from our favorite cocktail bars. Even as some states reopen, cold weather may further encourage stay-at-home cocktail hours across the country — particularly in New York and New Jersey, where Volley is currently available. According to the mid-2020 Drizly Consumer Report released in June, 52% of respondents said that they are making more cocktails at home during the pandemic, with 54% of people reporting that they plan to keep making cocktails at home through the rest of the year.  
Ready to drink seltzer products like Volley make home happy hour even simpler. Svehlak spoke of three ways to serve Volley. First, straight out of the can. Second, poured over ice with a lime wedge. Third, well — the third serve is up to you.
"The home consumer is getting creative; they just don't have all the materials they need to make their crafted cocktails," Svehlak said. "So, they use Volley as a base."
Opting to make cocktails at home is cheaper, too. Craft cocktails in bars and restaurants can range from $10 to upwards of $20 for a single drink, depending on location and the ingredients used.
While some cocktail recipes are simple, others require scores of ingredients and specialty bar tools that many consumers do not have at home. For those of us that aren't professional mixologists, Volley provides a 100% blue agave tequila and real fruit base that can be customized or enjoyed on its own.
"If you think of going into a store and getting four 12oz cans for $11.99, how much is a can?" Svehlak said. "And, if you do a six-ounce pour, and you put it on the rocks…It's being sold at $3.00 a can at retail."
With real, organic ingredients like imported Mexican mango and Peruvian ginger, Volley offers consumers a way to enjoy fresh fruit flavors they may not be able to find in their grocery stores at home. I put my cocktail crafting to the test and came up with some Volley customizations which, I think, capture the spirit of Fall and Winter. Each recipe serves two for a lightly boozed cocktail experience.
Tropical Mango Volley with fresh red chili, lime and mint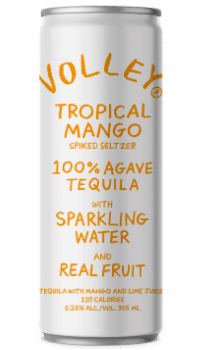 This combination is my take on a winter warmer — and my favorite of the bunch. I used Thai red chili, but any red chili — fresh or dried — will work here. Muddle a few diced pieces of the pepper with mint in a cocktail shaker and stir in the Tropical Mango Volley.
Strain and pour over ice. Squeeze fresh lime over the top and garnish with a lime wedge and mint leaf.
Hot chili, cooling mint, sweet mango and tangy lime complement the Mexican mango used in this seltzer.  
Spicy Ginger Volley with mandarin orange and rosemary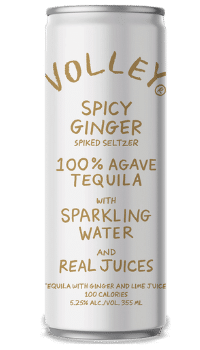 This recipe includes two of my favorite holiday time flavors — mandarin orange and rosemary.
Squeeze the juice of one medium-sized mandarin orange into a cocktail shaker. Muddle with rosemary and stir in Spicy Ginger Volley.
Strain and pour over ice.
Garnish with a rosemary sprig. The mandarin gives a sweet tartness to the spicy ginger, and rosemary rounds out the drink with a bright, piney aroma.   
Sharp Grapefruit Volley with basil and honey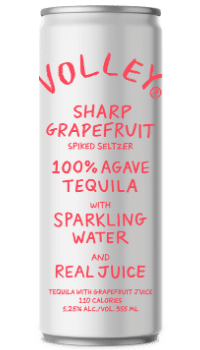 Yes, I know basil is a summer herb, but I live in Los Angeles; we don't really "do" seasons here. And, luckily, most grocery stores carry the herb year-long as well.
I am obsessed with basil/honey combination desserts, and the last few months of the year are definitely dessert season for me! Fresh basil goes great with strawberry — so I thought it would make sense to try basil with the more seasonable, tart grapefruit.
Muddle basil and honey in a cocktail shaker. Stir in Sharp Grapefruit Volley. Strain and pour over ice. Garnish with a sprig of basil. The grapefruit in the Volley base has a good bitterness to it, often lacking in other grapefruit seltzers. The sweetness of the basil and the honey together compliment this bitter-sweet cocktail.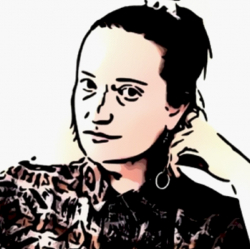 Latest posts by Stephanie Meade
(see all)