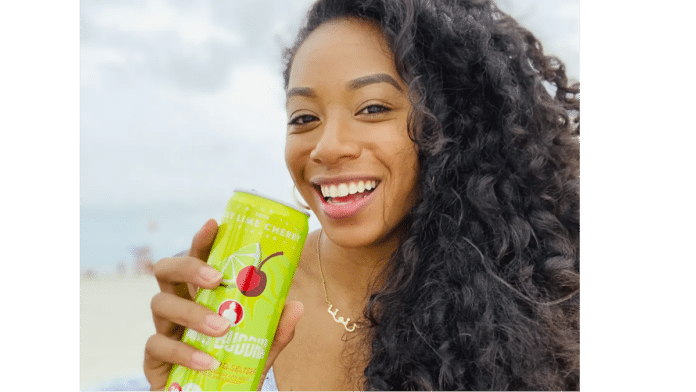 Craft beer makers Funky Buddha recently released its own premium hard seltzer. The Florida based brewery released four tropically inspired flavors, all unique to the Sunshine State.
Funky Buddha Premium Hard Seltzer is available in Crisp Pink Grapefruit, Juicy Blood Orange, Lush Key Lime Cherry, and Tropical Mango Guava. Each 12 ounce can contains 90 calories, one gram of carbs, zero sugar, and 4.5 percent ABV. The seltzer is sold in a variety 12 pack and can be found throughout the state of Florida.
The new premium hard seltzer is spiked with alcohol made from cane sugar and blue agave syrup. The funky brewers note that it is "completely fermented during the brewing process," which "results in a crisper cleaner taste" and are proud of its product made completely from quality, all natural ingredients.
"When we were making a seltzer, we knew we had to make it funky the way we know how using flavorful quality ingredients, and we had fun creating flavor combinations that went bolder than any other seltzer brand in the market," said Ryan Sentz, co-founder and director of brewing operations.
"The flavor profiles of each seltzer resulted in a cooler refreshing experience that we think will appeal to our loyal funky fans and new drinkers once they take their first sip."
Ryan Sentz opened the Funky Buddha Lounge in Boca Raton in 2007, but didn't start brewing his own beer at the lounge until 2010. In 2012 Ryan's brother, KC, came on board to help open the Buddha's first official brewpub in Oakland Park.
According to the company's website, "We were tired of the standard beer offerings. So we took matters to our own brew house, whipping up unconventional-yet-exceptional ales and pushing the boundaries of social norms."
Today Funky Buddha is a part of the Constellation family of brands, which allows them to bring the funky brews to even more Floridians. It is the fastest growing craft brewery in the state.
True to its name, the brewery likes to keep things funky. On the new seltzer's interactive webpage, consumers can listen to the corresponding Spotify playlist, Hard Seltzer Jams, or even download their own Funky Buddha wallpaper.
While its premium hard seltzer is big news, Funky Buddha may be releasing another special brew soon – its Undefeated Saison, created to honor the Miami Dolphins' undefeated season in 1972. No football team has managed to match the feat since (even the legendary '85 Bears lost a single regular season game – to the Miami Dolphins) and to celebrate the record, every year after there are no more undefeated football teams, the surviving Dolphins players from the'72 team get together to toast their record.
Funky Buddha wanted to create a brew worthy of this monumental occasion, so once there are no longer any undefeated football teams it will release the brut Undefeated Saison. The beer is described as "a crisp and refreshing French countryside ale brewed with grape must, aged in chardonnay barrels, and bottle conditioned with Champagne yeast." With only three undefeated NFL teams left, it may be released as soon as Monday.
Perhaps this year some of the '72 Dolphins will be toasting with a Funky Buddha Premium Hard Seltzer instead.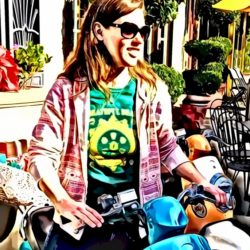 Latest posts by Erin Grafton
(see all)