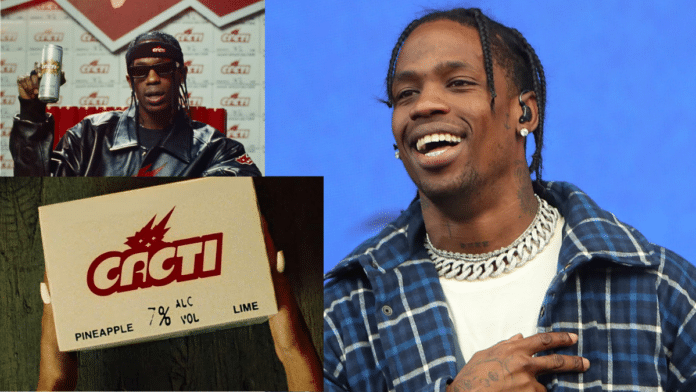 Fans of rapper Travis Scott took to social media today, anticipating the upcoming launch of Cacti, a hard seltzer to be launched by Travis Scott in partnership with Anheuser-Busch.
Forbes, who crowned Travis Scott to its elite 30-under-30 club, first reported the news, buried in an interview with the icon musician. Scott showed with a sample bottle of the strawberry flavored Cacti. "We've got other flavors," Scott told the interviewer. "Like lime."
The trademark application for Cacti hard seltzer was initially filed by Meadow Creek Spirits, LLC, in June. The August application for intent to use in commerce included a variety of Cacti-branded products, including shirts, shirts, long-sleeved shirts, polo shirts, hooded shirts, sweatshirts, hooded sweatshirts, jerseys, shorts, sweat pants, jackets, scarves, pajamas, robes, boxer shorts, boxer briefs, underwear, head bands, wrist bands as clothing, skirts, dresses, bras, cardigans, blouses, tank tops, pants, coats, sweaters, leg warmers, socks, stockings, gloves, belts, footwear, headwear, and swimwear.
His record label, launched in 2017, is Cactus Jack Records.
In September of this year, McDonald's introduced "The Travis Scott" meal, a quarter pounder with bacon, served with Sprite. Demand far exceed expectations, with many restaurants running out of product during the promotion.
The burger chain and Travis Scott also launched a line of McDonald's and Cactus Jack co-branded merchandise, including t-shirts, hoodies, and shorts.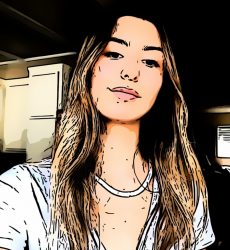 Latest posts by Caroline Hill
(see all)