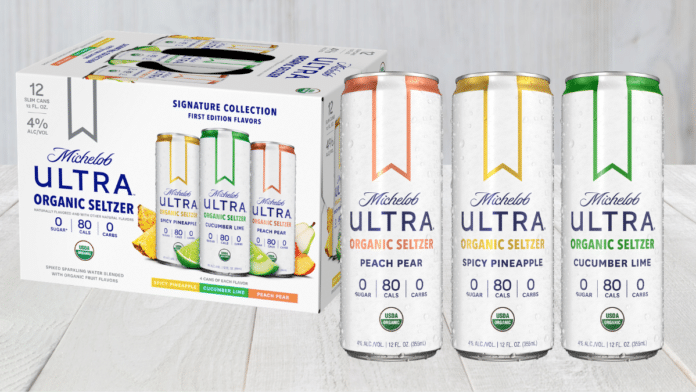 Michelob ULTRA officially announced the launch of its new organic hard seltzer, and it is perfect for January resolutions.
The seltzer is designed for consumers who "prioritize natural flavors" in their alcoholic beverage, and "enjoy an active lifestyle," according to a press release from the company.
Not only is Michelob ULTRA the fastest growing beer brand in the US, it was also the first to introduce a beer that was certified organic by the USDA. Michelob ULTRA hard seltzer carries on that tradition as the "the first-ever national USDA certified organic hard seltzer."
Hard Seltzer News first reported the project in August of 2020.
ULTRA is Ultra Light
The ULTRA light hard seltzer contains 0 carbs and only 80 calories per 12 oz. serving. That compares with about 18 grams of carbs and 175 calories in the same serving of Samuel Adams Boston Lager.
ULTRA also beats competition from the current best selling hard seltzers, with White Claw and Truly each having 100 calories per can.
The ABV of those brands is 5%, however. It is hard to have alcohol without calories, but the lower alcohol formula attracts an active lifestyle wanting to stay sharp.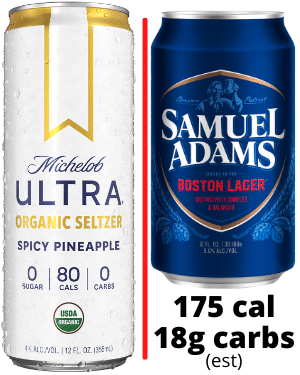 Flavor Bomb not Forgotten
The organic seltzer has also been filtered six times to remove any impurities, and it lacks an artificial aftertaste. Michelob will initially release three flavors that promise to be as real as they taste: cucumber lime, spicy pineapple, and peach pear.
The sophisticated flavor profile is designed to appeal to hard seltzer lovers in the 35-54 year-old age demographic, who Michelob says are "driving half of growth in the hard seltzer segment."
"We're kicking off 2021 in a big way by bringing an innovative, first-of-its-kind organic option to the hard seltzer category for those who enjoy clean and refreshing flavors," said Ricardo Marques, Global Vice President of Michelob ULTRA.
"We believe that Michelob ULTRA is uniquely positioned to win in the hard seltzer segment, not only because it's one of the hottest brands in the country, but also because it has unmatched equity as a high-quality brand. This is just the beginning of an exciting, action-packed year from Michelob ULTRA, and we couldn't be more excited."
The sessionable seltzer is available in several different convenient sizes. Consumers can enjoy 12 or 24 can variety packs of 12 oz cans, or opt for a 25 oz. tallboy can. The brand plans to release a second variety pack later this year featuring new flavors.
In honor of its move into the hard seltzer space, Michelob ULTRA launched a national "As Real as it Tastes" campaign across multimedia platforms, including a TV spot created to introduce consumers to the new drink as it hits store shelves this month.
A-B diversifies while lighter beers accelerate
Mich ULTRA's move into hard seltzer is a significant expansion for the powerhouse beer brand. The Anheuser-Busch (NYSE: BUD) property is A-B's fastest growing beer brand, with an impressive 18 percent increase in sales in 2019.
It is the second-most popular beer in the US, behind only Bud Light. While the beer segment continues to shrink and lose market share to the spiked and sparkling category, Michelob has been one of the few beers to continue enjoying an expansion in sales.
One explanation for Michelob's growth is its ULTRA light profile, designed with health conscious consumers in mind. The same sentiment — desire for better-for-you hard beverages that still taste great — has driven the explosive popularity of hard seltzer. More and more consumers want alcoholic beverages that aren't afraid to advertise their ingredients, such as Michelob's certified organic hard seltzer. We can't wait to experience for ourselves how real it tastes.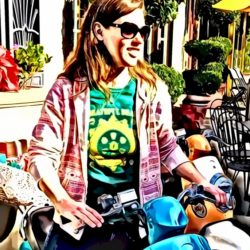 Latest posts by Erin Grafton
(see all)