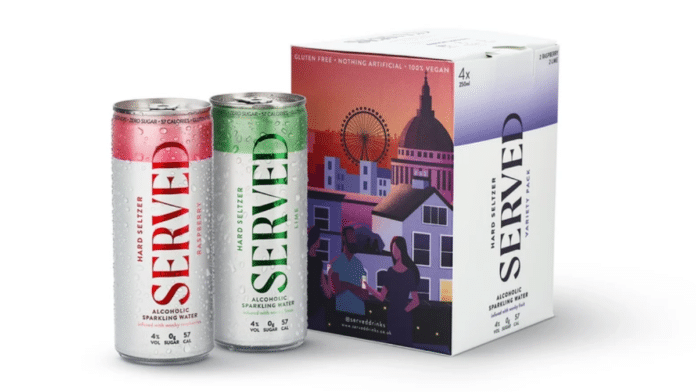 A disruptive new hard seltzer in the UK is making waves, thanks to its direct-to-consumer e-commerce sales. As hard seltzers grow in popularity in the UK, Served has found popularity serving its spiked and sparkling drinks on Amazon.
Served launched in June of 2020, in the midst of the pandemic. It was founded by two brothers, Ryan and Dean Ginsberg, who were both former restaurateurs before turning their attention to the drinks market.
The Ginsberg brothers make a healthful lifestyle a priority, which led them to develop an alcoholic drink with the modern health conscious consumer in mind.
Served includes transparency as part of its mission, believing that consumers have a right to know what they're putting into their bodies. They set out "To create a convenient and refreshing lower-ABV drink, designed for the modern health-conscious social lifestyle, whilst simultaneously reducing food waste and impact on the environment."
So far Served has resonated with consumers. Launching in the middle of a once-in-a-century pandemic is not without its challenges, yet Served is already exceeding sales expectations. Served secured over 50 listings in the first month following its launch. Part of this success is due to the hard seltzer's strong e-commerce presence, including Amazon.
Thanks to the UK's more lenient laws regarding the sale of alcohol, it is easier for Amazon to sell alcohol online in England. European markets are not governed by the same complicated, three-tiered system with which US distributors are forced to deal. Alcohol laws also differ widely by state, making interstate shipping extra challenging.
Two flavors of Served are currently available via Amazon in the UK: raspberry and lime. During a time when more consumers worldwide are turning to e-commerce solutions in order to shop safely, the site has represented a huge opportunity for Served. For its part, the online retailer has also seen a spike in demand for cleaner, low ABV drinks.
"For us, enjoying a healthy lifestyle has always governed a large part of our lives," said co-founder Dean Ginsberg. "The idea for Served came about as we wanted to create a drink to feel good about, both for ourselves and for the planet. Since we launched this summer, the response has been overwhelming and we have witnessed a huge demand from people looking for more conscious alcoholic options, both from a health and sustainability perspective."
In order to maximize its Amazon sales strategies, Served has partnered with Acorn-i. "The growth of hard seltzers is the most important current drinks trend, and we are seeing their massive popularity in the US now start to be replicated in the UK," said Ross Caveille, co-founder of Acorn-i.
"We are really excited to be working with Amazon and Acorn-i as part of the next chapter in the brand's journey," according to Ginsberg. "With most consumers now spending increased amounts of time indoors and ordering food and drink direct to their homes, the partnership couldn't have come at a more appropriate time. We look forward to introducing Served to more people over the coming months."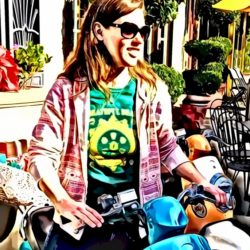 Latest posts by Erin Grafton
(see all)