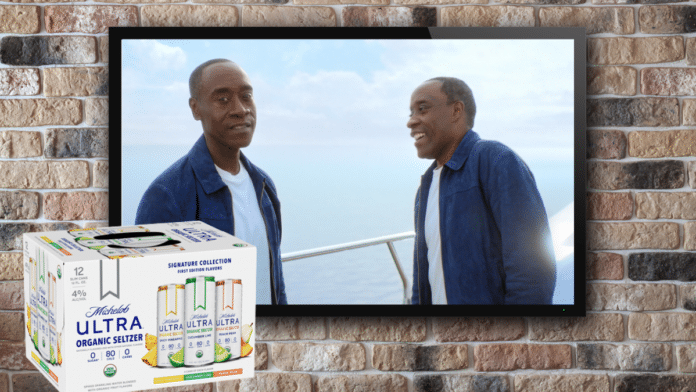 Don Cheadle appeared with a body double in one of the many Anheuser-Busch (NYSE: BUD) ads promoting hard seltzer during Super Bowl LV. Or was that all thanks to CGI and greenscreen?
Spare No Expense
Half-way through the 60-second ad promoting A-B's Michelob ULTRA Hard Seltzer, it seems that no expense has been spared lining up celebrities for the most expensive slot on the TV airwaves.
We see two Don Cheadles on a boat, but then suddenly are blown away with the likes of Sylvester Stallone and Serena Williams. Wait, is that Lucy Liu? There's Usher, and Megan Fox! No way! Turns out, they were just that: lookalikes.
Mich ULTRA Hard Seltzer was making a point that others may attempt to copy them, but nothing compares to the original. Anheuser-Busch promoted several brands in its Beyond Beer lineup, opting not to promote brand Budweiser this year.
Enter Colin Cheadle
Don Cheadle appeared on a boat with a lookalike, that with modern technology could have been a green-screened conversation with himself, for all we know. As it happens, the lookalike shares the same gene pool. Don's younger brother, Colin, got the honors.
It's not the first time the two had appeared in the same movie. Colin played a younger version of Don in Rebound, the 1996 basketball movie. Colin looked just like a teenage version of Don in that one.
Star Actors in on the Joke
In the days leading up to the big game, some of the actors portrayed in the production were tweeting about. That gave fans a sigh of relief that their images weren't hijacked. Lucy Liu tweeted, "The biggest mission yet: the big game."
Serena Williams tweeted, "They say there's only one Serena. Really? Find out in @michelobultra Organic Seltzer's commercial during the big game. #RealisBetter"
Point Taken
The message of Mich ULTRA Organic Seltzer ad was that others may attempt what they've accomplished, but the real thing is better. Mich ULTRA hard seltzer, first announced right here by Hard Seltzer News, was released broadly in the past few months. It has zero carbs, 80 calories, zero sugar, and is six times filtered to remove impurities. Flavors include cucumber lime, spicy pineapple and peach pear.
"There is nothing like Michelob ULTRA Organic Seltzer in the market today.  With the perfect combination of zero carbs, zero sugar, no artificial aftertaste and USDA organic certification, this product is the next generation of hard seltzers," said Ricardo Marques, Vice President, Michelob ULTRA. "In a world where most things seem real, sometimes they're not: that's the central theme of our Super Bowl LV campaign, which will certainly entertain as well as educate."
Even though Cheadle's team didn't win the game, his appearance stole the show. Serena Williams, Usher, Lucy Liu, Sylvester Stallone, Maluma, and Megan Fox make appearances to promote the product.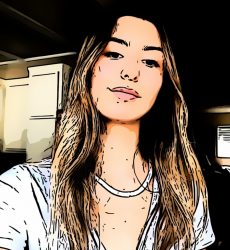 Latest posts by Caroline Hill
(see all)