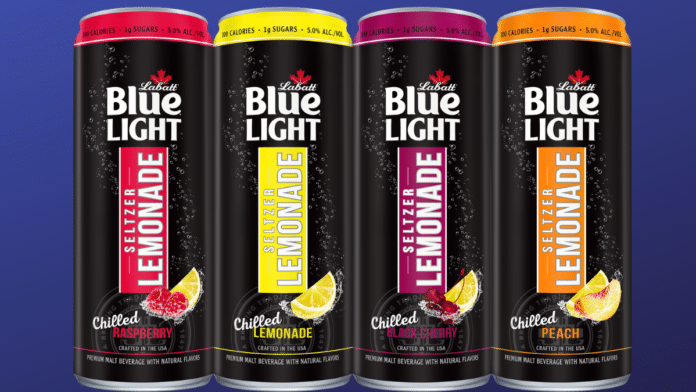 Labatt Blue Light Seltzer announced that it is releasing its own line of spiked chilled lemonade seltzer in four flavors, following it successful launch of hard seltzer last year.
Labatt Blue Light Seltzer is the fastest growing SKU in the markets of both Michigan and upstate New York, according to company-provided information.
It is clearly resonating with consumers in markets where it is available. Since its introduction, it has enjoyed the highest repeat purchase rate of any hard seltzer variety 12 pack in upstate NY.
The new chilled lemonade seltzer version will be the first major expansion for Labatt Blue Light Seltzer. What exactly gives the spiked lemonade its chill title? Each seltzer is "chilled" to a temperature just above freezing before it is packaged in order to keep the flavor fresh.
"We found that there was an opportunity to improve the seltzer lemonade experience within the category and make it more approachable," said Rob Hertenstein, innovation director.
"Other seltzer lemonades are very sour and heavy in flavor. They tend to linger on the palate. We wanted to develop a seltzer lemonade that delivers both on the bright, tart citrus flavor of lemonade while also being very refreshing and crisp. That's exactly what we have with this chilled line."
The new hard seltzer lemonade is hitting the market in four flavors: Black Cherry, Peach, Raspberry, and Original Lemonade. Each can contains 100 calories, 1 gram of sugar, 2 grams of carbs, and 5% ABV.
"We worked with our team of flavor experts to perfect a refreshing lineup of chilled flavors, that combine traditional lemonade taste with fun fruits and a clean, crisp seltzer base," said Janine Schoos, brand director for Labatt.
"Hard seltzer drinkers have gravitated toward our unique and ownable flagship flavors and the delicious taste has kept them coming back. We're excited to roll out Labatt Blue Light Seltzer Lemonade and offer new flavor experiences."
The flagship Labatt Blue Light Seltzer currently comes in Black Cherry Lime, Blood Orange Blackberry, Mango Lemon, and Tropical Grapefruit.
"The launch of Labatt Blue Light Seltzer proves that we are a strong regional player outpacing bigger brands and innovating in a growing segment by taking a fresh approach," added Schoos.
"We are thrilled to build off the overwhelming success of our seltzer line and continue to offer delicious innovations like Labatt Blue Light Seltzer Lemonade."
Starting this month, Labatt Blue Light Lemonade Seltzer will be available year round in MI, NY, OH, PA, and VT. Legal-drinking age (LDA) consumers can find the seltzer online here.
Spiked and sparkling lemonade is shaping up to be one of this summer's hottest alcohol trends. Labatt's Blue Light Seltzer Lemonade is the latest in a string of high profile releases.
This year Bud Light, Truly, Vizzy Hard Seltzer, and even the iconic Mike's Hard have all released their own lemonade hard seltzers.  Corona announced its Limonada this past week, a lemonade hard seltzer, with a twist. Lemonade seltzer continues to grow its share of the market, growing by 8.1 points in 2020 alone.
We hope that Labatt Blue Light Seltzer brings its Canadian flavors – and chilled lemonade – to more states soon.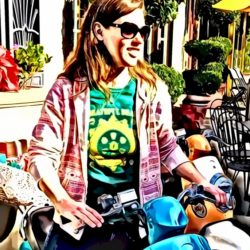 Latest posts by Erin Grafton
(see all)