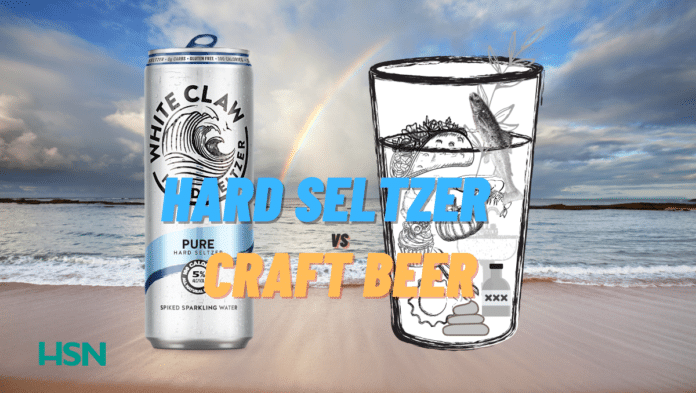 Not that long ago, craft beers were the darlings of the alcoholic beverage industry. Hip microbreweries popped up all over the country, and their recipes started getting more creative and … complicated. Brews quickly went far beyond good old hops and barley, experimenting with adjuncts and creating more complex flavor profiles, as ABVs skyrocketed.
It was an exciting development, if you were a craft beer fan. If you didn't prefer beer, there were not many options on the market for portable, ready-to-drink (RTD) alcoholic beverages. Until suddenly a new spiked and sparkling category hit the market, drawing customers away from beer.
Based on its sharp rise in sales, it's apparent that hard seltzer filled a huge void in the drinks market. Consumers of all demographics were thirsty for lighter drinking options that were lower in both alcohol and calories, and perhaps easier to pair with food.
While craft beer flavors were getting heavier and more complex, Mark Anthony Brands successfully introduced the world to its hard seltzer, with all its strategic branding, "Made pure" with 100 calories, two sugars and carbs, and five percent ABV. With its clean and simple ingredients, White Claw offered consumers a smoother session beverage that was in some ways less bad for them than beer or wine, and easier to drink than hard liquor.
In addition to its healthier profile, many consumers prefer the subtle, often fruity flavors of hard seltzer to a bitter, hoppy craft beer. Dave Burwick, CEO of the Boston Beer Company – which owns both OG craft beer Samuel Adams and early hard seltzer adapter Truly – hasn't seen this kind of shift in the marketplace since the advent of light beer.
According to Mr. Burwick, "there's this fundamental shift right now that hasn't happened in the beer category since light beer was launched in the late '70s, which is called hard seltzer." Interestingly enough, some of the same qualities that drove customers to embrace light beer are the same ones currently driving the hard seltzer craze; consumers of all demographics appreciate easy to drink options that are lighter in calories and carbs.
Ray Daniels, President of the Craft Beer Institute, who founded the Cicerone Certification Program, the beer sommelier program for the beverage and hospitality industries, tweeted as much recently. "Thought occurred to me recently that seltzer was necessary for consumers to get alcohol in an easy drinking formulation, you know, like beer used to be!" he said.
Since its introduction over forty years ago, the perception surrounding light beer has shifted. As breweries experimented with bolder flavors and stronger ABVs, they changed the profile of beer in a way that ultimately made it less accessible, casting the traditional domestic light beer as pedestrian in the process.
Sure a nice hoppy, botanical IPA can be delicious if done right, but it's hard to finish one, let alone enjoy them for an entire afternoon or evening. Hops are very much an acquired taste; not everyone who drinks likes the taste of beer. Perhaps in the drive to keep elevating their product, breweries turned off some consumers who preferred the easy drinking aspects of light beer.
One of the most surprising aspects in the rise of hard seltzer popularity is how quickly beer makers have released their own versions. As the trend continues, it will be interesting to see how much of beer's market share hard seltzer is able to steal, and if once again, hard seltzer will get more complicated and more boozy.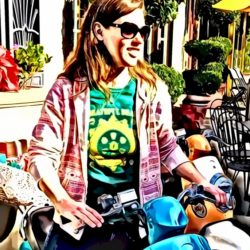 Latest posts by Erin Grafton
(see all)