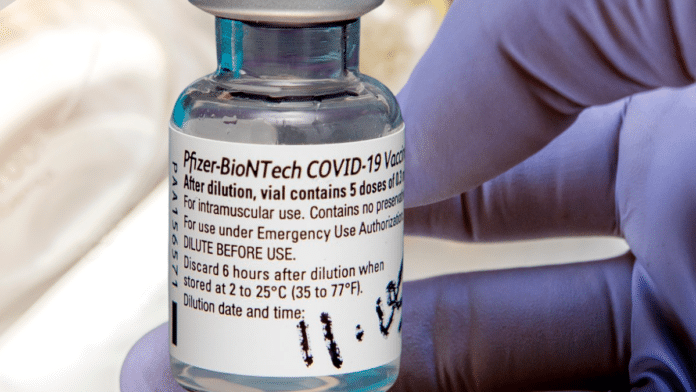 Doses of Pfizer's newly FDA-approved vaccine are scheduled to begin arriving in all 50 states on Monday, a significant milestone in the fight against COVID-19. Pfizer has omitted warnings about consuming alcohol after being vaccinated, welcome news to the alcohol industry after a scare from a Russian report.
Rolling the vaccine out to Americans will be one of the biggest public health campaigns in generations, and Russian media is not making it any easier.
Russians Issue Warning About Drinking and Sputnik 5
Last week Anna Popova, head of Russia's consumer health watchdog, issued a warning in regard to Russia's version of the vaccine, the Sputnik 5. Popova reportedly warned Russians being vaccinated to take approximately two months off drinking alcohol in order for the vaccine to be as effective as possible.
Popova reportedly told the Komsomolskaya Pravda radio station that people should abstain from drinking for two weeks before receiving the first Sputnik 5 shot and three weeks after the second shot. The two courses of the vaccine should be given three weeks apart, totaling a recommended eight weeks of sobriety.
While this advice received negative reaction among Russians, Popova is getting pushback for her recommendation, most notably from the vaccine's developer. Alexander Gintsburg, head of Moscow's Gamaleya National Center of Epidemiology and Microbiology, believes the eight week guideline to be too stringent.
"We strongly recommend refraining from alcohol for three days after each injection," Gintsburg said. He noted that this warning applies to all vaccines, not just Sputnik or other COVID-19 vaccines.
However Gintsburg was also quoted as saying "one glass of champagne won't hurt anyone, not even your immune system" in response to Popova's controversial remarks.
Heavy alcohol use affects the immune system as alcohol is an immunosuppressant, and the makers of Sputnik 5 want recipients' immune systems to be functioning as efficiently as possible immediately after receiving the vaccine.
American Vaccines are Different
While Russians, who rank among the world's heaviest drinkers, met the news with frustration, Americans can breathe a sigh of relief as Pfizer's vaccine does not carry any alcohol warning.
A volunteer from the AstraZeneca vaccine study, developed in conjunction with the University of Oxford, confirmed that participants were not asked to abstain from drinking alcohol, a claim supported by another volunteer from Imperial College London's own vaccine study.
While Pfizer's vaccine does not come with an alcohol warning, it is important to note that the Pfizer and Moderna vaccines differ in composition from the Sputnik 5, which helps explain the difference in protocol.
Sputnik 5 is made from a modified human adenovirus (a common virus which typically causes mild colds). The virus essentially creates small samples of the spike protein found in COVID-19, training your body to fight the disease while building your immunity.
Both Pfizer's and Moderna's vaccines are mRNA vaccines, which also induce the spike proteins, but without the use of a modified virus. More simply put, the Sputnik 5 vaccine actually contains a virus, while Pfizer's and Moderna's vaccines do not.
Always Enjoy in Moderation
Receiving an early Pfizer vaccine does not necessarily mean the public will be forced into a dry holiday season, but experts still advise the public to enjoy holiday hard seltzer in moderation.
"There is no indication that moderate consumption of alcohol will affect the protection your body develops after getting an immunization," Providence, RI Health Department spokesman Joseph Wendelken said in response to the Russian rumors. "Moderate consumption of alcohol is always recommended, if people do choose to drink," he said.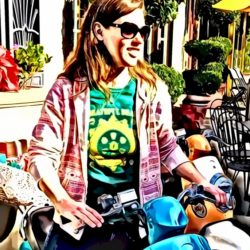 Latest posts by Erin Grafton
(see all)