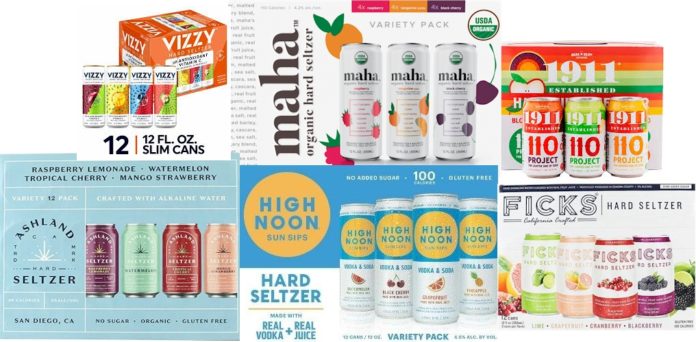 Hard seltzer producers have found market success with variety 12-packs, and Danelle Kosmal, VP of Beverage Alcohol Practice for Nielsen, has the numbers.
"Last year, [sic] consistently, variety packs accounted for 66% of seltzer dollars." Kosmal said. "I just looked this week and variety packs account for 67% of seltzer dollars."
Big brands are catering to this trend by offering consumers a barrage of flavors and pack combinations. White Claw now offers ten flavors and two different variety packs, while Truly offers thirteen and three, respectfully. In contrast, these companies offer few single flavor 12-pack options, and some flavors are strictly available in mixed packs.
Kosmal attributed variety pack success by the way that customers are entering this relatively new market.
"We looked brand by brand of that role of variety pack versus the flavor pack and I only
had a chance to look at one brand, but within that one brand in particular, variety packs,
of course, it's kind of what you would expect, they're bringing in trial. They're doing
their job with trial" Kosmal said.
After all the sampling is said and done, customers inevitably pick favorite flavors and disregard others.
Variety 12-packs dominate for first time buyers, Kosmal said. "When you look at who's repeating in one specific flavor, that's bringing back the repeat buyer."
This pattern in consumer buying habits raises the question of how producers should advance their packaging decisions as the market settles, but it may take some time for trends to establish on the hard seltzer frontier. New seltzer brands are popping up everywhere; even craft beer brands are jumping on the bandwagon. Budweiser's Los Angeles-based craft brand, Golden Road Brewing, as well as the San Diego brewery, Modern Times, now offer seltzer variety packs. As more breweries turn their attention to seltzer, this opens the opportunity for breweries to potentially create variety 12-packs which include a mix of both beer and seltzer at some point in the future.
So, with new brands, there comes new 12-pack varieties for consumers to try, but most single flavors still only have 6-pack options. Unfortunately, at the moment, 6-packs are just not selling as much as their 12-pack counter-parts, despite their success with return buyers. One reason may be that hard seltzers appeal to a younger, social crowd. Large packs usually offer greater value and convenience.
"We've [sic] had that question of, are consumers purchasing 12-packs just because it's easier than purchasing two six packs," Kosmal said.
How is a producer supposed to keep up and snag those repeat buyers? There's still hope in the 12-pack, and, despite the current numbers, Kosmal predicted that consumer needs will change the way producers package their product. "I think we'll start to see a shift as we start to see more and more 12-packs of individual flavors."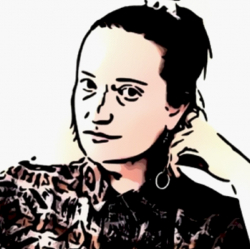 Latest posts by Stephanie Meade
(see all)