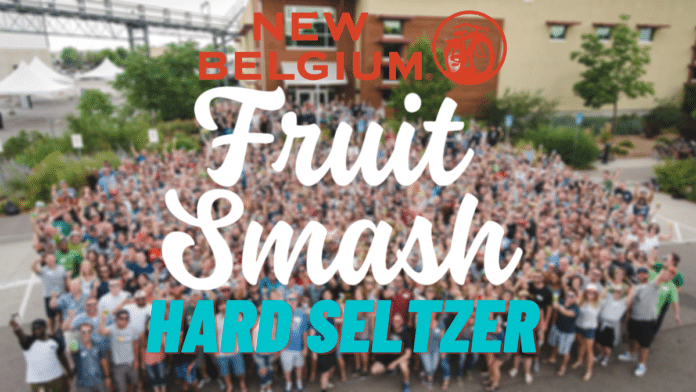 The country's fourth largest craft brewery according to 2019 rankings, New Belgium Brewing Company, will produce hard seltzer. As it prepares to launch its new spiked and sparkling line, Fruit Smash, the company applied to register the trademark in a recent filing with the United States Patent and Trademark Office.
The new release represents a significant step forward for the brewery and for the industry. The launch would make New Belgium the second largest craft beer concern in the US to also produce hard seltzer; the largest is the Boston Beer Company, which produces both Samuel Adams beer and early hard seltzer entry Truly Spiked & Sparkling.
Truly currently enjoys over 25 percent of hard seltzer sales, and Boston Beer's co-founder and chairman, Jim Koch, just made his first appearance on Forbes' list of the 400 richest people (327th place with $2.6 billion, in case you were wondering).
Fruit Smash is a natural fit for New Belgium, and a nice complement to Mural Agua Fresca Cerveza, its fruit forward line of beer. Mural Agua is a lighter beer at 110 calories and only one gram of sugar. It's brewed using real fruit and comes in flavors like Watermelon Lime and Berry Guava.
Sorry for Seltzering
On the day after applying for the "Fruit Smash" trademark, the company applied for the mark, "Sorry for Seltzering." As beer continues to lose customers to the lighter and fruity spiked seltzer category, more craft breweries are turning to seltzer out of necessity and curiosity alike.
Releasing a twist on hard seltzer is a way to stay relevant during an evolution in consumer tastes. Many of these brewers and distillers are redefining what constitutes a hard seltzer, experimenting with premium spirits, wine, and organic fruits and botanicals.
Plus, if a site is already equipped to brew beer, it requires relatively little overhead to expand one's portfolio into seltzer. Much of the equipment is the same, and it gives the brewing team a whole new set of tools with which to craft their alcohol. Regardless of the reason, we're excited to hear more about Fruit Smash from the craft brewery.
Founded in Fort Collins, Colorado in 1991 by Kim Jordan and Jeff Lebesch, New Belgium is best known for its Fat Tire Amber Ale. The idea for the brewery as well as its flagship ale were inspired by a trip the couple took to Belgium where they rode bikes from brewery to brewery, enjoying the local brews. A colorful menagerie of vintage bicycles advertises the site of the brewery, and employees even get a custom cruiser after their first year of employment. Their production facility and taproom in Asheville, NC, opened in 2016.
In a vote by employee owners in 2019, the sale of New Belgium to Japanese brewer Kirin was approved. That acquisition meant that New Belgium is no longer considered a craft producer.
New Belgium prides itself on its corporate social responsibility efforts, boasting that it is "the country's first certified carbon neutral beer." With its dedication to sustainability, the brewery works to "reduce greenhouse gas emissions, transition to renewable energy, and fund research into climate-resilient crop varieties," according to a statement regarding its environmental policies.
While attempts to reach New Belgium have been unsuccessful up to this point, fans can be sure that the same core values of environmental sustainability will govern its seltzer making as well as its beer. There's no word yet on when it will be released to the public.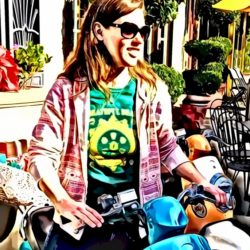 Latest posts by Erin Grafton
(see all)