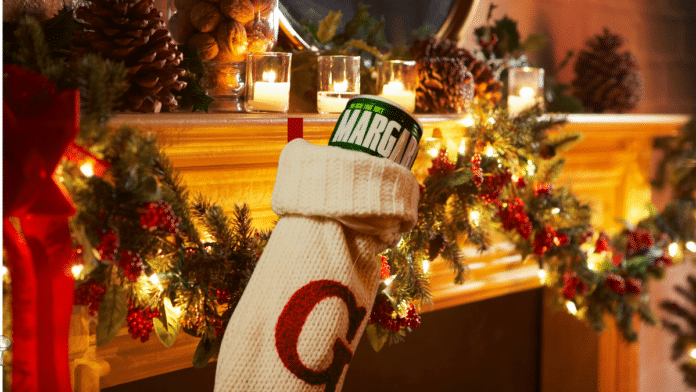 Are you looking for the perfect last-minute gift or creative stocking stuffer for that friend or loved one who has everything? Look no further than Post Meridiem ready-to-drink (RTD) cocktails. At a compact 2-¾" high, you can fit a few rounds in a standard stocking.
Post Meridiem is available in five classic cocktail varieties: the real lime juice margarita, double old fashioned, lemongrass vodka gimlet, 1944 Mai Tai, and the Hemingway Daiquiri.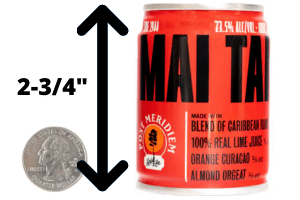 While these cocktails may look petite, they only need to be poured over ice for a full-strength instant drink. As they are mixed proportionally to the cocktails that inspired them, Post Meridiems are stronger than the typical hard seltzer.
The RTDs range in strength from 23.5 percent ABV (the Mai Tai) to 37 percent in the double old fashioned, a mix of bourbon and orange zest guaranteed to warm up even the coldest winter evenings.
Canned Cocktails with a Twist
The unique cans serve a dual purpose; they set Post Meridiem apart in a crowded market, making its profile instantly recognizable, and they are steel walled in order to protect the contents.
The drinks company is "fiercely committed to creating the best quality, real ingredient canned cocktails," noting that they "create recognizable cocktails using the right ingredients (distilled spirits, imported liqueurs, real citrus juices) in the proper proportions."
The cocktail line is the brainchild of two friends who couldn't find a good cocktail at a concert. As a result, they wound up doing a deep dive into the RTD market and spotted an opening for well-made, premium cocktails.
Co-founder Andrew Rodbell, who left a career in brand management and new product development at The Coca-Cola Company, used his experience in the soft drinks industry to help propel him into the hard category (although he notes that he learned more from two years with Post Meridiem than from 20 years in his corporate roles).
"I learned no matter how functional a beverage is, taste is king. If it doesn't taste good, consumers won't drink it," Rodbell told Hard Seltzer News. "No matter how much you love your idea, you still have to pilot and start small and make sure consumers actually appreciate it and there's a market for it."
Meeting a Market Demand
And there indeed is a market for Post Meridiem, as the RTD cocktail segment has grown alongside hard seltzer, hard kombucha, hard iced tea, spritzers, and other canned wines.
"I was watching the growth of craft beer, the growth of canned wine and the rise of hard seltzers," said Rodbell. "[E]ven I, who is very optimistic, did not project the exponential growth in this category."
It's 5 O'clock Somewhere
The name Post Meridiem comes from "magic hour when the sun begins to set," honoring that point in the day when it starts to transition to evening. What better way is there to mark a holiday than with a well-made cocktail?
While our celebrations may look a little different this year, we can still mark the occasion by toasting with quality cocktails. Make your holiday shopping a little easier by buying little cans of Post Meridiem for everyone on your list.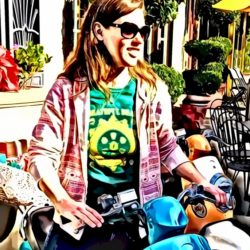 Latest posts by Erin Grafton
(see all)