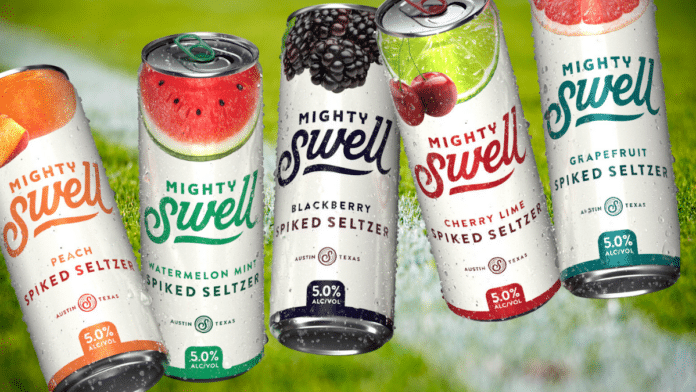 Are you planning on calling out on Super Monday? If so, you're not alone; last year 17.5 million reportedly missed work for the occasion, according to a study by the Workforce Institute.
Super Monday, of course, is the day after the Super Bowl. This year, one spiked seltzer is calling a foul on the idea of showing up to work on Monday, February 8. Mighty Swell, an official partner of the Tampa Bay Buccaneers, thinks Americans need a post-game day to just chill.
Sign the petition
That's why the Austin, TX-based spiked seltzer company started a change.org petition to make "Super Monday" a national holiday, giving millions of fans the day off to chill following the big game.
"A Sunday spent prepping, cooking, grilling, yelling, cheering, eating, drinking, texting AND then the boss expects you to show up to work on Monday?" Mighty Swell says in the petition. "Whether your team wins or loses (or isn't even playing) we know you put a lot of effort in from your couch on Sunday."
Mighty Swell invites legal-drinking-age (LDA) consumers to sign the petition, and share on social media how they are spending their #MightyChillMonday this year. Fans can post their pics on Instagram using the hashtag and follow @mightyswell for a chance to win an official Tampa Bay Buccaneers football signed by Tom Brady.
"As an official partner of the Tampa Bay Buccaneers, we know their fans – and ours – could use a day to recover from the celebration and excitement that comes with the Big Game," said Mighty Swell CEO John Beal. "At Mighty Swell, we've already declared it an annual holiday and think the nation at large should be afforded the same opportunity to chill and enjoy Super Monday."
Super Super Bowl Sunday
Brady and the Buccaneers will become the first home team to ever host the Super Bowl on February 7. They will host the current champion Kansas City Chiefs in what is sure to be an exciting match up. The stakes couldn't be higher – the Buccaneers are aiming to win the first home Super Bowl, while the Chiefs are going for a dynasty.
The all-natural Mighty Swell spiked seltzers are made with real fruit. They are available in Cherry Lime, Blackberry, Watermelon Mint, Peach, and Grapefruit.
Founded near the start of the hard seltzer craze in 2016, Mighty Swell set out to create a low-calorie, low-sugar seltzer using no artificial flavors or sweeteners. At 100 calories per can, Mighty Swell uses natural white grape juice to produce the alcohol. They are also certified both Kosher and gluten-free.
Considering one in five of the over 100 million people who watched last year's Super Bowl planned to play hooky the next day, we think mighty chill Monday is a mighty fine idea, indeed. Regardless of who you're rooting for on Sunday, we've all been through a lot these past ten months, and a chill day could benefit everyone's mental health. Don't forget to sign the petition and join Mighty Swell in this righteous quest.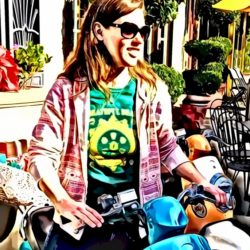 Latest posts by Erin Grafton
(see all)