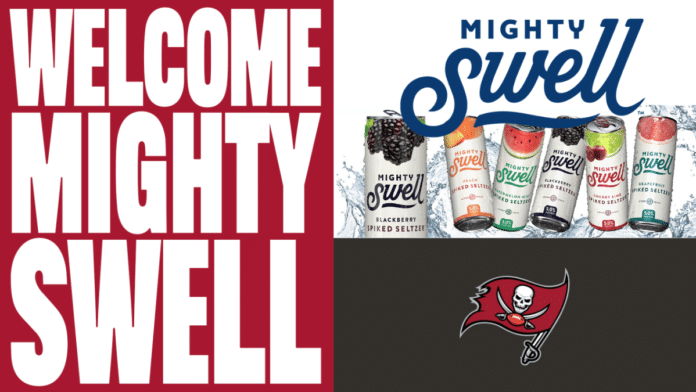 Mighty Swell Spiked Seltzer has hit some mighty milestones for being new to the game.
Football season is upon us, and though for the time being we won't be seeing many people in the stadium, live viewers are expected in high numbers. Football season also ushers in a variety of new sponsorships for the NFL itself but the teams as well. With many sports fans loyal to their teams above all, sponsorships can be a highly effective marketing strategy. For fans of the Tampa Bay Buccaneers there's a new sponsorship that has hard seltzer drinkers on the roster.
From the Buccaneers website: "Bucs Nation has new reason to 'Fire the Cannons!' as a partnership between Mighty Swell Spiked Seltzer and the Tampa Bay Buccaneers is announced for the upcoming season. Recently introduced at retail stores throughout Florida, Mighty Swell is an award-winning spiked seltzer company based in Austin, Texas."
Founded in 2016, Mighty Swell has been on a meteoric rise ever since, and continue to have a spot in the top hard seltzers brands in the United States. Just this summer, they sold their twelve-millionth can (equivalent to 500 cases). The company said: "With a focus on expanding its consumer base, the award-winning spiked seltzer company is updating its full product lineup with new, innovative packaging and an improved formulation. Still delivering its signature true-to-fruit taste, Mighty Swell's 12-oz cans are offered with 5% ABV but now with only 100 calories, 3g of carbs and 3g of sugar."
This rebranding comes with the release of their new blackberry spiked seltzer, joining flavors like cherry lime, peach, grapefruit, and the delicious watermelon mint. "Discover a burst of ripe blackberry flavor that's instantly refreshing and lives for every moment. Wild, naturally tart blackberries with a subtle citrus essence," describes the Mighty Swell website.
When Tampa Bay fans are able to return to the stadiums, you can count on seeing a lot of fans drinking Mighty Swells both in and out of the games. This news follows the announcement that BON V!V (formerly Bon & Viv) is the official hard seltzer sponsor of the NFL. Sponsorships like these also speak against any notion that hard seltzers are somehow gendered drinks targeted towards a female audience, since male fans make up roughly 55% of NFL viewers.
Check out our feature on Mighty Swell Seltzer Company here.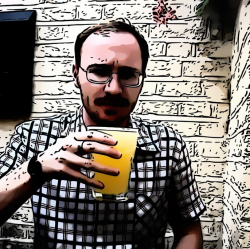 Latest posts by James Granatowski
(see all)