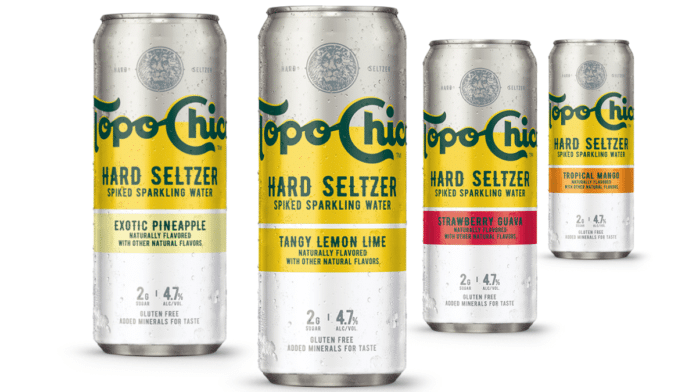 We reviewed and ranked the Topo Chico Hard Seltzer flavors!
As one of the year's most anticipated hard seltzers, Topo Chico lives up to the hype. The new spiked version of the classic Mexican mineral water lives up to the legacy of the original.
The Coca-Cola Company has not released a hard drink in the US in nearly 40 years, and it is apparent that they took care to get this one right. The soda maker acquired the cult favorite mineral water brand in 2017, and announced the spiked expansion last summer.
Already released in select Latin American and European markets, Topo Chico hard seltzer has been making a splash abroad for months.  All flavor varieties are gluten-free and each 12 ounce can contains 100 calories, 2g of sugar, and 4.7% alcohol by volume (ABV).
Coke partnered with Molson Coors in order to produce and distribute hard seltzer in the US. It currently has a limited initial release in the US, rolling out in late March to nine states and seven metro areas.
Each 12 oz. serving of Topo Chico Hard Seltzer contains 100 calories, 2 grams of sugar, and 4.7% ABV. Early sales have been extremely promising, and a Topo Chico Ranch Water ready-to-drink (RTD) cocktail is already on the way.
Tasting the Real Thing: a first-person review
Topo Chico has a great mouth feel. I'm not sure if it is extra carbonation or their blend of added minerals, but something about its texture is particularly pleasing. Its flavors are distinct without being overbearing or too artificial tasting.
Tangy Lemon Lime
Let's start with Topo Chico's signature flavor, which I think is the standout of the variety pack. I find that many hard seltzers labeled "lemon lime" tend to strongly favor the latter in taste, but this one strikes the right balance between yellow and green. And it is indeed tangy; it tastes more sour than sweet, but not overly so. The lemon hits your pallet first with a refreshing lime aftertaste. A refreshing session beverage in its own right, Tangy Lemon Lime would also make a great mixer for tequila or gin cocktails.
Exotic Pineapple
This flavor is the favorite of many, and it is easy to see why. It does not taste overly sweet, and indeed the pineapple is rather subtle. It tastes bright and dry at the same time and is surprisingly refreshing.
Strawberry Guava
Probably my second favorite of the pack is the Strawberry Guava. The taste is slightly reminiscent of a tropical Starburst, but in a good way. Strawberry Guava is definitely the most interesting flavor of the four, and is least similar to those commonly found in variety packs. With a taste more exotic than the pineapple, this seltzer will surely be a hit of the summer.
Tropical Mango
The least strong of the pack, in my humble opinion. There is a spicy aftertaste that takes a few sips to get used to. For a seltzer, the flavor is a bit too strong but not bad once you get used to it. Overall it is not my favorite mango in the hard seltzer scene.
Topo Chico Hard Seltzer is a delicious initial offering with plenty of variety in its first 12 pack. Expect this spiked sparkling water to be a huge hit this summer.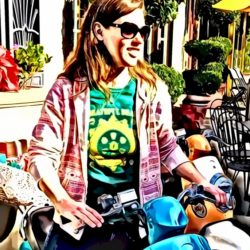 Latest posts by Erin Grafton
(see all)