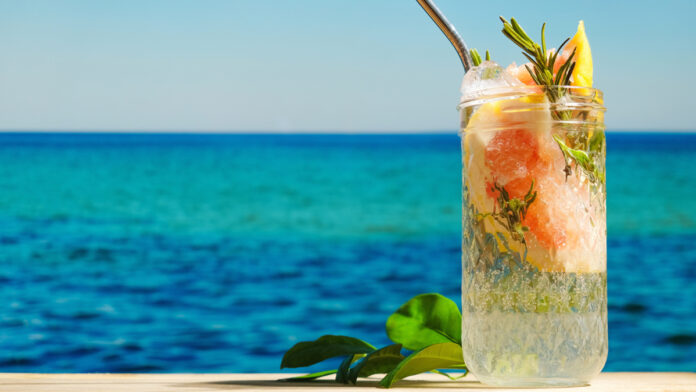 Whether or not you're ready to adventure out and make 2021 a summer of travel, hard seltzer represents a way to explore new territories without a passport.  Treatt, a natural extracts and ingredients supplier across the globe, has helped many hard seltzer makers craft a flavor experience that separates them from the pack.
Summer of hard seltzer is officially here. Restrictions brought on by the COVID-19 pandemic are finally beginning to lift in many areas, and people are ready to let their proverbial hair down.  Leading beverage manufacturers responded with creative and ambitious products.
After over a year spent living with a once-in-a-century pandemic with heavy travel restrictions, most consumers are feeling a little cooped up and are ready to make up for the time spent at home and indoors. As a result, consumers may be feeling more adventurous than usual.
But fewer opportunities to travel combined with a strong desire for new experiences translates into consumers looking to bring a taste of the exotic into their homes.
Hard Seltzer Differentiation
This presents a unique opportunity for the hard seltzer segment, which continues to grow exponentially. Consumers are looking for new flavors and experiences, while beverage producers are looking for ways to stand out in an increasingly crowded market. Spiked sparkling water provides a perfect canvas for new, adventurous flavor combinations.
Often the trends are led by the creativity of the ingredients suppliers.  "At Treatt, we are constantly scanning consumer trends to understand what new flavor combinations  are on the horizon and we have certainly seen the emergence of an adventure-seeking trend as a reaction to the pandemic," said Lamia Gaman, applications manager for Treatt.  
"Using our unique technologies, we are able to create extracts, flavors and distillates that fit with any existing or future trend." – Lamia Gaman
The company is seeing an increased demand in fruit and vegetable extracts in creative combinations and adventurous applications. "In the case of the exotic, adventurous movement, we looked ahead to produce some items that are already becoming well-established now, such as yuzu, blood orange, pomelo and chipotle," Gaman continued. "All of these extracts and flavors offer something a little bit different but with the reassuring link to health benefits."
All Roads Lead to Healthful Living
As Ms. Gaman alludes, health concerns are still very much at the front of consumers' minds – and influencing their purchasing decisions. Clean labels and responsibly sourced ingredients remain a priority for many, particularly the younger Millennial and Gen Z segments.
According to Treatt, "new offerings will need to combine originality with functionality" in order to meet the socially conscious demand.
The modern customer is looking for something more from their drinks, both hard and soft. They want more – whether that means seeking products with value adds like fortified vitamins or fiber, or supporting businesses with authentic corporate social responsibility (CSR) initiatives.
Companies like Treatt, which provides natural solutions to beverage makers, are able to help assist such brave new products, which successfully toe the line between fun and function.
The extract and ingredient solutions company provides an example of responsible sourcing practices.
"As a supplier of natural products we are cognizant of the effect of climate change on the sustainability of raw materials and the need to lessen the impact of our business on the environment," the company said on its website.
"As such we manage our energy, fuel and waste disposal with this aim in mind." Always looking to improve, new facilities are designed to "help increase efficiency and reduce our environmental impact."
It's okay if you're not quite ready to venture out into the newly re-opening world — or if the world is not quite ready for you. If you're looking to safely broaden your horizons, however, try some exotic new spiked and sparkling options. Be sure to recycle those cans.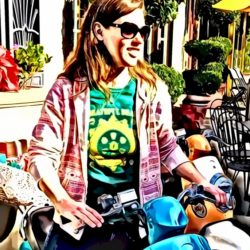 Latest posts by Erin Grafton
(see all)