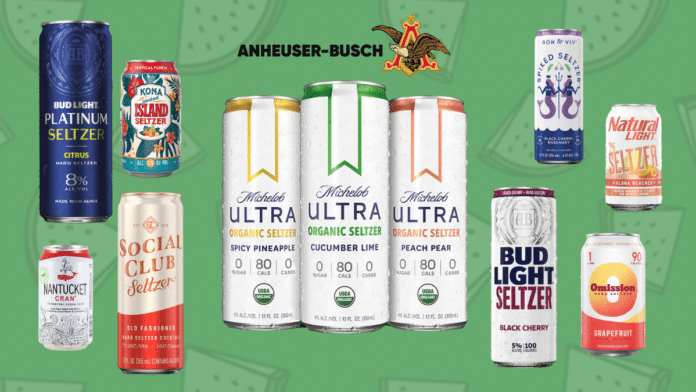 Anheuser-Busch (A-B) [NYSE: BUD] released exciting new details about the newest spiked and sparkling drink to join its growing portfolio: Michelob Ultra Organic Seltzer. Hard Seltzer News first reported on the new product on August 26 when A-B filed for trademark protection.
Like the beer with which it shares a label, Michelob Ultra Organic Seltzer boasts a low calorie count, at only 80 calories per 12 ounce can. It also contains no sugar and boasts a six time filtration process. Like Michelob Ultra Pure Gold, the premium seltzer is USDA-certified organic.
Michelob's hard seltzer will hit stores in January of 2021, in three flavors: Cucumber Lime, Peach Pear, and Spicy Pineapple. In addition to the standard variety 12-pack, A-B is trying to establish Mich Ultra Organic Seltzer as a session beverage by offering a 24-pack and a tallboy 25-ounce can. A second variety pack will follow later in 2021.
Since many consumers are drawn to hard seltzer because of its better-for-you profile, the segment is a natural fit for the ultra light beer and the brand is excited to expand into this growing space.
"We are incredibly excited with the launch of Michelob Ultra Organic Seltzer: the perfect choice for consumers looking for a premium organic seltzer option," says Ricardo Marques, vice president of Michelob Ultra.  
"We believe that Michelob Ultra is uniquely placed to win in the seltzer segment, not only because it's one of the hottest brands in the country but also because it has unmatched equity as a high-quality brand with consumers who like to have an active lifestyle." -Ricardo Marques, vice president of Michelob Ultra
Michelob Ultra is indeed A-B's fastest growing beer brand, with an impressive 18 percent increase in sales in 2019. While Bud Light is still the company's best selling beer with around $5 billion in off-site sales last year, its sales still shrunk by around five percent. Mich Ultra is one of the few beer brands experiencing growth in sales while the category itself continues to lose market share to hard seltzer.
In light of changing consumer tastes, A-B has embraced hard seltzer whole heartedly, releasing spiked and sparkling options through many of its brands.
Bud Light released its own hard seltzer in February of this year, which quickly made its mark with consumers. The company released a second variety pack in September containing three new flavors: Grapefruit, Pineapple, and fall favorite Cranberry. It also released a new imperial seltzer through its Bud Light Platinum line, known for its higher ABV.
Bud Light Platinum Seltzer contains eight percent ABV and comes in Blood Orange, Citrus, and Wild Berry. Like Michelob Ultra Organic Seltzer, Platinum also comes in a 25 ounce tall boy as well as 12 and 16 ounce options.
A-B's Brewers Collective will also acquire three craft hard seltzers through a deal announced earlier this week with the Craft Brew Alliance. Kona Spiked Island Seltzer, Omission Hard Seltzer, and Cisco Brewers ready-to-drink (RTD) Nantucket vodka sodas will join Michelob Ultra Organic Seltzer among A-B's premium offerings. A-B also introduced Social Club earlier this year, a line of RTDs inspired by classic cocktail flavors.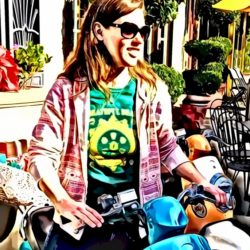 Latest posts by Erin Grafton
(see all)