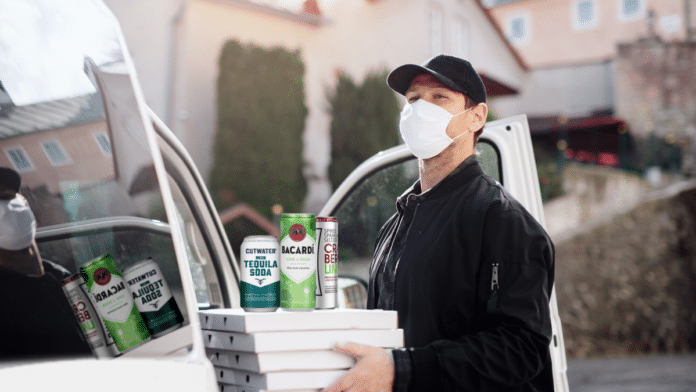 The restaurant and bar industries have been hit particularly hard during the COVID-19 pandemic, which has dominated most of 2020. Given local safety guidelines prohibiting or restricting indoor drinking and dining in much of the country, restaurants are looking for novel ways to stay relevant.
Cocktail Delivery Allowed in Some States
As Americans are looking for ways to safely ring in 2021, to-go cocktails, enjoyed from the safety of one's home, offer a way to bring some pomp to the circumstance. Many states have amended their laws to allow for takeout and delivery of cocktails.
Shortly before Christmas, North Carolina's Gov. Roy Cooper signed an executive order allowing bars and restaurants to sell pre-made drinks to-go, although it is capped at one cocktail per person. And the drinks must be sold and transported off-premises in a sealed container, a stipulation that caused strife between Cooper and his state's Sheriffs.
Virginia's Gov. Ralph Northam won't lift his 10pm alcohol curfew for New Year's Eve, but establishments are permitted to sell discounted to-go cocktails. The curfew is meant to discourage people from ignoring social distancing guidelines in a loosened, inebriated state.
Packaging the Cocktail for the Trip Home
Restaurants and bars have gotten with their to-go packaging, investing in everything from plastic pouches and bottles to glass Mason jars. Yet the ready-to-drink (RTD) canned cocktail makes the perfect to-go compliant adult beverage. States have specific laws about transporting alcoholic beverages in a motor vehicle, ever since open containers were linked to drunk driving.
A perfectly portable potable, RTDs have been on the rise since the onset of the pandemic in March of this year. Alcohol delivery app Drizly reported the RTD segment, including hard seltzer, grew 416 percent in year-over-year sales.
Part of this growth is due to the pandemic itself; as consumption moved from on-premise to off-site sales as we shelter-in-place, the way we consume alcohol has changed. Sales of kegs are down, yet aluminum cans are in high demand.
Spirits companies had to revamp their business strategies in consequence, leading many to release RTDs that can be enjoyed from the safety and comfort of home. Options have grown over the last few months as companies like Jack Daniels, Ketel One, and Cutwater have released their own craft canned cocktails.
"You've got to find ways to get to consumers that are outside of the bars. But I think we will be pretty effective in communicating that and getting that to them," Jack Daniels CEO Lawson Whiting said of his company's whiskey-based RTD, which was released over the summer.
Canned Cocktails are an Elegant Solution
Pre-mixed RTDs generally travel better than hand-crafted cocktails. Shannon Healey, a NC-based bartender, notes that stirred cocktails keep better than shaken ones. The hardest part of developing to-go hand-crafted cocktails is giving up control over the final product, yet the price remains the same.
"Just like chefs have been reticent to put certain dishes in a takeout container, bartenders are the same about cocktails," Healey said. "You're losing a certain amount of control. You're kind of leaving half the technique to someone else."
Paying high prices for a mixologist to send you a cocktail in a pouch doesn't appeal to everyone.
Allowing bars and restaurants to sell to-go alcohol during this unprecedented time is a good idea to help local businesses boost their sales. In order to save on ingredients and packaging alike, establishments should consider adding more canned RTDs to their to-go menus; their flavors are consistent and they travel exceptionally well.
All these new businesses processes are helping to define the Bar of the Future, whether or not everyone is taking notice.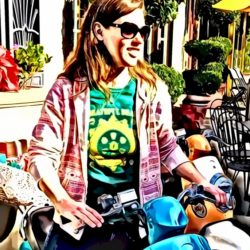 Latest posts by Erin Grafton
(see all)