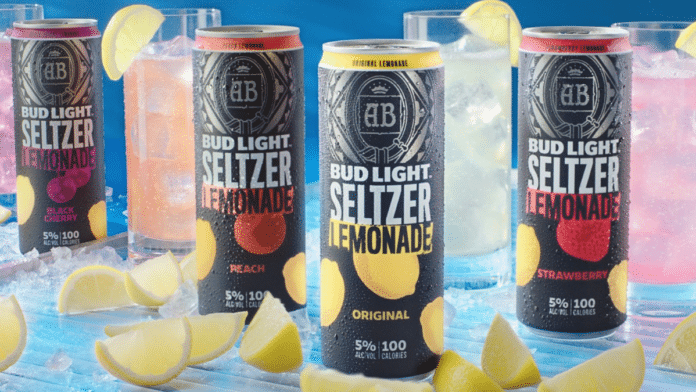 Anheuser-Busch (NYSE: BUD) announced today the launch the Bud Light Seltzer Lemonade, an innovation to extend their hard seltzer category.
To be available later this month in slim cans, the hard seltzer will be available in four lemonade flavors, including what the company is branding as "Original," along with Strawberry, Black Cherry, and Peach lemonade.
The cane sugar based beverage in 12 ounce cans boasts only 100 calories, less than 1 gram of carbs, and the gold standard of 5% ABV.
"After launching Bud Light Seltzer last year, it quickly became one of the top innovations in the entire category and in the history of the brand. We are excited to continue expanding our portfolio with the new Bud Light Seltzer Lemonade variety pack," said Andy Goeler, Vice President of Marketing, Bud Light. 
Video Marketing
In a coordinated and integrated brand launch, as to be expected from the world's largest beer brand, Bud Light Lemonade Seltzer is already featured in two videos. Each tongue-in-cheek spot starts with a drinker stating "This Bud Light Seltzer Lemonade is packed with lemonade flavor." The friend retorts, "Yeah, it even has more flavor than my grandma's lemonade." The next scene is a grandma sabotaging their car or family heirloom.
Confusion with Bud Light Lemonade, Bud Light Lemonade Radler, Bud Light Lemon Tea
The new brand has a challenge in store. Consumers could be confused with the company's Bud Light Lemonade lager beer, released in March of 2020. That product is available in 25-ounce cans and 12-ounce can 12 packs. It has only 4.2% ABV.
The new hard seltzer brand positioning is careful to put the word "seltzer" before the word "lemonade" to help ease the confusion. Fans will thereby associate the release as a seltzer rather that the lager. The black can packaging will help to further distinguish from the yellow packaging and graphics of Bud Light Lemonade. A small font "BUD LIGHT" and large font "SELTZER" also appears front and center.
Confused yet? Well, the brand shouldn't worry too much. It really may not matter, as consumers are gravitating toward anything lemon flavored, and the new discoveries of product line extensions all lead back to the mother ship.
The Bud Light brand is no stranger to lemon-flavored beverages. In previous limited releases, it sold Bud Light Lemonade Radler and Bud Light Lemon Tea.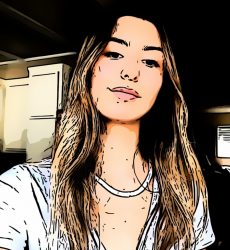 Latest posts by Caroline Hill
(see all)