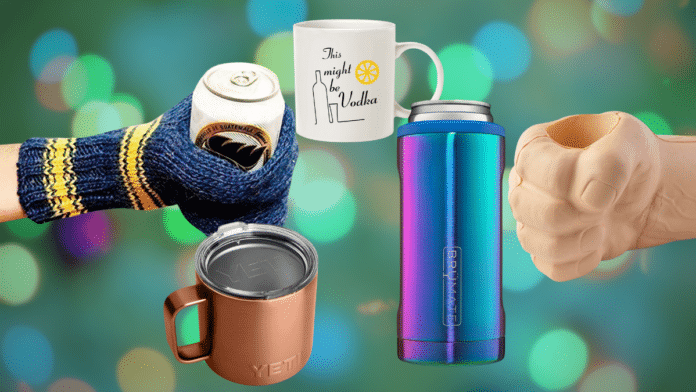 As the holidays approach and social distancing keeps us working safely from home, we've come up with some hard seltzer holiday gift ideas for your virtual holiday meetings, company parties, business plan reviews, and product launches.  Celebrate 2020 in style!
While company meetings can be far from fun, company holiday parties always seem to be a hit, especially when drinks are consumed and gifts are exchanged. 2020 has thrown our normal celebratory practices out the window, but that doesn't mean we can't still share the holiday spirit and do our merrymaking virtually.
Our Hard Seltzer News elves scoured the cyber shelves for hard seltzer-themed gifts that will be a success – whether they're for coworkers in the industry celebrating your hard seltzer brand's latest sales figures over Zoom, or for your seltzer fanatic friend you're FaceTiming with who just can't get enough of the bubbly deliciousness that hard seltzers offer.
Suzy Kuzy Beer Hard Seltzer Mitt
Designed to keep your hard seltzer cold and your hand warm, the Suzy Kuzy Mitt is a perfect gift for your coworker who likes their hard seltzers ice-cold but their body temperature fireplace-warm. It's available in five color patterns and is designed for both right and left-handed drinkers. This could be a great way to outfit the team on your video call. Gifts for a team of 10 for under $150! $12.99 on Amazon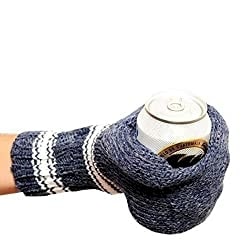 The Beast Giant Fist-Shaped Drink Kooler
If the Suzy Kuzy is perfect for your classy and stylish friends who drink, The Beast is ideal for those who appreciate a little absurdity and humor with their beverage consumption. Shaped like an absurdly large hand, The Beast Kooler comes in four different colors, and the green option is sure to please fans of the Hulk with its brawny ridiculousness. Who doesn't want to drink their favorite hard seltzer brand with the hand of a gargantuan? $19.99 on Amazon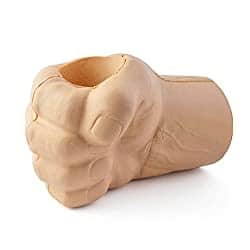 "This Might be Vodka" Coffee Mug
Here's a gift for those who hit the canned cocktails early, on (hopefully) their days off. This coffee mug is a great gift for the unabashed drinkers on your team. Or the code developers with a sense of humor. Also good for the hard seltzer marketing team who wants to dangle the question to consumers. It's also perfect for your morning mimosas or daily WalkTail. Only $8.99 on Amazon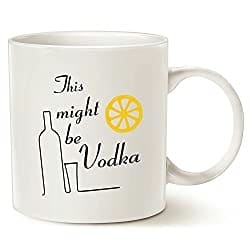 YETI Rambler 14 oz Mug
Fitting in the seriously cool category, the epitome of keeping things cool, YETI has become synonymous with those who like their drinks to stay the same temperature. At 14 ounces this mug can easily hold your favorite hard seltzer or canned cocktail. Made with stainless steel and vacuum insulated, this mug will be the last mug you'll ever need to buy. They also come in a variety of colors for your team. $24.99 on Amazon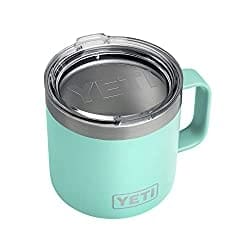 BrüMate Hopsulator Slim
BrüMate pioneered the can cooler for the slim 12 ounce hard seltzer can. This fine piece of engineering in Apple-like packaging makes you wonder how the other guys can charge so much. Hard Seltzer News wrote a feature about this company and their marketplace successes. Highly recommended and only $19.99 on Amazon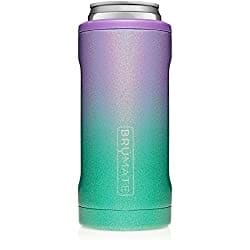 YETI Rambler Colster for Standard Cans
For the standard-sized canned 12oz hard seltzer the YETI Rambler is the king of cool. With a variety of attractive designs and colors, it doesn't really get more recognizable than YETI. These metallic koozies are designed so well that the company even lets you register yours with their warranty program. While the price point is a bit higher than the others, YETI Ramblers are designed to last a lifetime. $24.99 on Amazon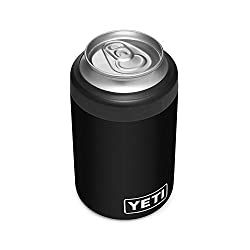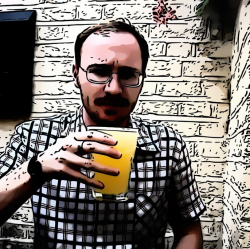 Latest posts by James Granatowski
(see all)