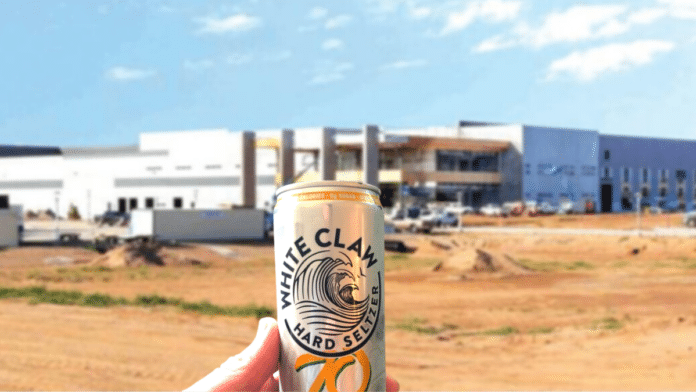 Mark Anthony Brewing, makers of the ever-popular White Claw brand, are on the verge of opening a new state-of-the-art facility in Glendale, Arizona.
Originally slated to open in June, 2020, but delayed due to COVID-19 complications, the White Claw brewery & canning plant was given its final approval by the city's council in May, and is expected to open in Q4 of 2020.
From the Daily Independent: "The hard seltzer company, owned by Mark Anthony Brewing, will build a 950,000-square-foot industrial building on a 95-acre property southeast of Reems Road and Peoria Avenue. The factory is one of the first projects in the 1,340-acre Woolf Logistics industrial campus, alongside a recently built Red Bull canning facility, which is just north of the White Claw site."
White Claw Jobs Available in Glendale
A great boon for the Glendale and greater Phoenix area's economy and job market, the facility will "provide 200 full time jobs with an average annual salary above $50,000 in addition to the temporary jobs during the construction process, according to Mark Anthony Brewing's plans."
Job openings vary from Brewing Operator and Shipping & Receiving Clerk to Analytical Chemist and Environmental Engineer. If you're in the area or plan on relocating to the Phoenix area, you can check out their job board here to apply.
The new facility further suggests the strength of the White Claw brand and hard seltzer market popularity and success in general. The facility itself will cost upwards of $250 million, which is certainly not a paltry sum. However, "The Mark Anthony Group expects 2020 sales of approximately $4 billion, has no debt, self-financing its working capital and all its CAPEX. In 2019, the Company became the 4th largest brewer in the U.S. and is currently the fastest-growing Top 10 brewer for the 3rd year in a row," according to glendaleaz.com.
Both Glendale Mayor Jerry Weiers and Governor Doug Ducey have individually expressed support and excitement for the project. "This facility will help keep up with consumer demand for White Claw while bringing additional jobs and investment to Glendale," said Mayor Jerry Weiers. "I welcome this development and Mark Anthony Brewing to our city. I know they will be wonderful community partners and proud to call Glendale home," he added."
"We're thrilled that Mark Anthony Brewing has chosen Arizona for their western manufacturing center that will create hundreds of new jobs in the West Valley," said Governor Doug Ducey.
To help commemorate the event, Governor Ducey again declared October as "Arizona Manufacturing Month". The state's Commerce Authority forged the Arizona Manufacturing Extension Partnership (MEP) to help manufacturers with technology solutions.
Given the scope of this project alone, 2021 is shaping up to be yet another record-setting and exciting year for the hard seltzer industry. Keep checking back for further news regarding this facility.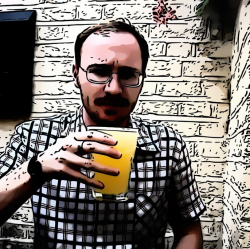 Latest posts by James Granatowski
(see all)