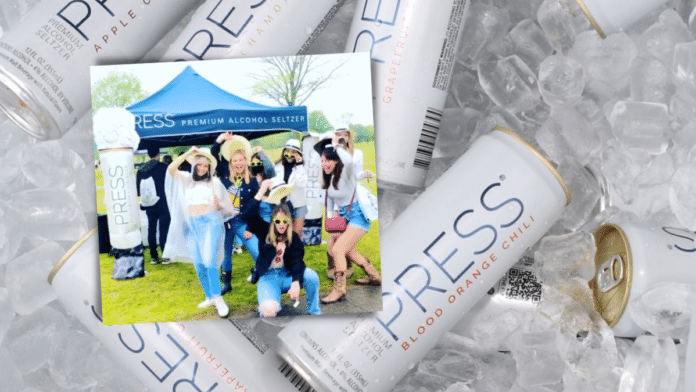 Milwaukee-based seltzer company PRESS believes in putting "flavor first," and they did just that at Seltzerland, the traveling hard seltzer festival. The independent seltzer company was voted #1 in the Best Hard Seltzer category by attendees in ten different cities across the country.
"We are delighted-but not surprised-to win top marks for taste," stated Amy Walberg, CEO and founder of PRESS. "Delicious, sophisticated flavor profiles have been our priority since we introduced PRESS Seltzer to the beverage industry."
PRESS Seltzer earned the Best Hard Seltzer title in Austin, Scottsdale, Tampa, Atlanta, Charlotte, Nashville, Minneapolis, Milwaukee, St. Louis, and Madison, WI. Seltzerland has not wrapped up its season. The "fetztival" still has six more stops to make on its 2021 tour. However, PRESS has won Best Hard Seltzer in every city visited so far.
Seltzerland festival-goers have the opportunity to taste over 30 hard seltzer samples and vote for their favorites. More than 10,000 attendees have already participated in voting this year alone, with thousands more eager to cast their ballots before the festival concludes in mid-September.
PRESS premium seltzer beat out some of the biggest names in the industry. The competition included powerhouse brands like White Claw, Coors Seltzer, and Vizzy, to name a few. White Claw, for instance, currently controls almost half of the hard seltzer market and its Black Cherry and Mango flavors are ranked top two in product market share across brands.
PRESS Seltzer comes in eight innovative flavors including Pineapple Basil, Lingonberry Elderflower, Blackberry Hibiscus, Pomegranate Ginger, Lime Lemongrass, Grapefruit Cardamom, Pear Chamomile, and Apple Cinnamon. Each 12 ounce can contains 110 calories, 7 grams of carbs, 5 grams of sugar and an ABV of 4%. PRESS offers a Signature Variety Pack as well as a Select Variety Pack and the seltzers are available in all of the lower 48 states.
"Our premium flavors reflect our commitment to our customers' PRESS experience," insisted Walberg.
"It's been so exciting and gratifying to introduce newcomers to PRESS, share their first-sip delight, and build our following of PRESS fans through these groundbreaking national Seltzerland events," Walberg said. PRESS was also voted #1 Best Can Design in St. Louis, the city with the largest festival turnout.
PRESS Seltzer might be an underdog but the company isn't new to the seltzer game. PRESS was founded by Amy Walberg in 2015, right around the same time White Claw and Truly launched. There were no premium seltzers on the market at that time and Walberg believed consumers would gravitate towards sophisticated flavor profiles inspired by global ingredients. She was right. PRESS has become a top ten brand in the hard seltzer category and, of the ten, it is the only one that is "independent, female-founded and female-owned."
PRESS also has an extremely loyal fanbase. According to IRI data, PRESS seltzer has the most customers who have re-purchased the brand four times.
In an exclusive interview with Hard Seltzer News, Amy Walberg talked about what being a "premium" brand means to her, "[P]remium is the way we are as a brand — the ingredients we use, our research and development, the way we execute from touchpoint to touchpoint. And, for us, our fanbase and our consumers are our priority. I say first and foremost, I'm a consumer advocate and really fighting for what they're looking for as opposed to just what might be easiest for retail to put out."
Walberg's consumer-centric strategy seems to be working. PRESS is the reigning champion of Seltzerland thus far and consumers who taste the bubbly beverage keep coming back for more.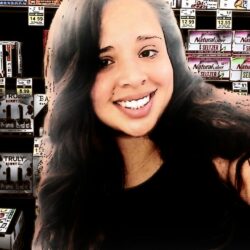 Latest posts by Shirani Jayasuriya
(see all)