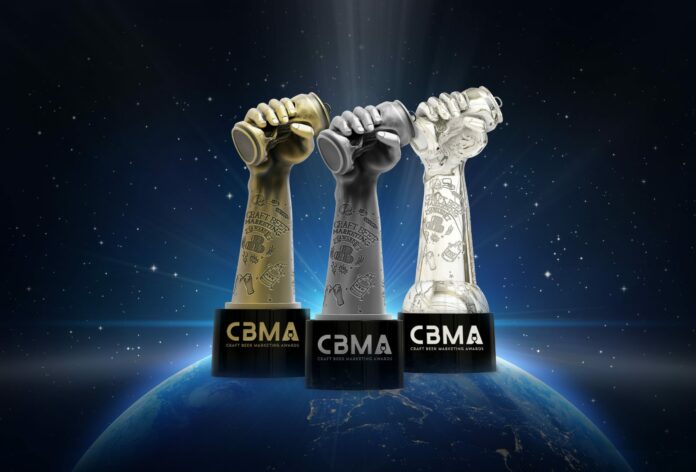 Deadline Extended to February 14
The Craft Beer Marketing Awards is in its third year recognizing "the very best marketing in the brewing industry."
The first-of-its-kind program launched nationally in 2020, awarding trophies featuring a statue of a tattooed arm triumphantly crushing a beer can, to breweries and creative agencies "crushing it" in the beer industry. In 2021 the competition began accepting international beer, cider, and hard seltzer entries.
The program has consistently grown since its inception and currently boasts 42 awards, regional and global categories, and a judging panel of over 500 industry experts.
The trophies, affectionately referred to as "Crushies," are works of art in and of themselves. Designed by the same team responsible for the creation of the MTV "Moon Man" trophy and the Emmy Awards' iconic winged woman statuette, "Crushies" are awarded to deserving brands and their marketing teams in categories such as Best Bottle/Can Design, Best Brand Identity and Best Use of Social Media.
The Craft Beer Marketing Awards differentiates itself from other award programs in its industry by honoring the creatives behind the innovative branding of craft beverages. Many of the most recognized beverage award programs focus on the attributes of a beverage's taste, appearance or smell. Taste-based awards often fail to take into account one of the most important factors in the success of a beverage brand: how well it is marketed.
If a beverage's advertising isn't memorable, if its packaging doesn't catch a shopper's eye, if the brand can't stand out in the overcrowded alcoholic beverage market, it won't stay in business long enough for consumers to be wowed by its bold and exciting flavor notes.
The Craft Beer Marketing Awards' founders, Jim McCune and Jackie DiBella, know a thing or two about beverage marketing. McCune is the Executive Director of the Craft Beverage Division for the EGC Group, an advertising and marketing agency based in Long Island.
DiBella, an Account Manager for the EGC Group, is a marketing and PR specialist with over a decade of experience helping clients reach a wider audience. The duo also hosts a podcast together called "Marketing on Tap," which regularly features insightful interviews with brewing industry professionals.
To ensure the most worthy brands earn trophies, the CBMAs rely on an extensive judging panel of industry authorities from around the globe including brewers, brand owners, marketing professionals, graphic designers, creative directors, and certified beer experts– known as cicerones, to name a few. The award program's website calls the judging process "a robust, credible, and transparent digital scoring system."
In addition to its impressive panel of judges, the competition also has the backing of an array of notable sponsors. Craft Beer Professionals, Beverage Master: Craft Spirits & Brew Magazine, EGC Group Craft Beverage Branders, The Beer Connoisseur, Craft Beverage Expo and many more have partnered with the CBMAs to assist in the successful growth of its program.
If you know of a creative agency, a brewery or a marketing team that deserves a "Crushie," the 2022 CBMA's entry deadline has been extended to February 14th. Entries can be made via the award program's website. Winners will be announced during the Craft Beer Marketing Awards' ceremony, which will be livestreamed on Wednesday, May 4th, 2022.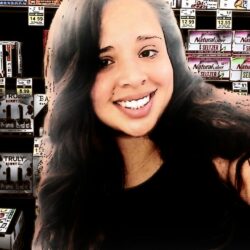 Latest posts by Shirani Jayasuriya
(see all)