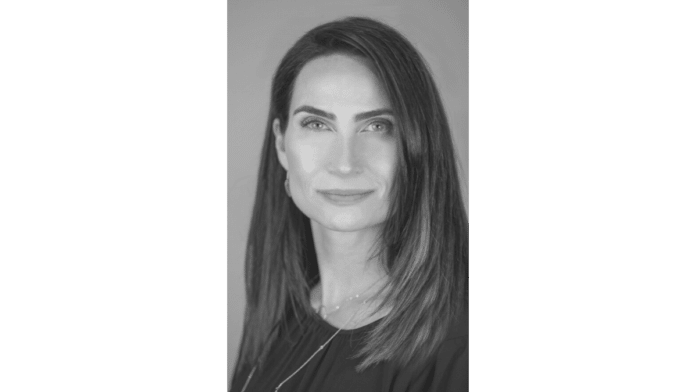 HARD SELTZER NEWS (HSN) PODCAST WAS JOINED BY AMY WALBERG (AW) OF PRESS PREMIUM ALCOHOL SELTZER.
HSN: Let's talk about the early stages of PRESS. What compelled you to take on this journey into hard seltzer and what were some of the early challenges you faced when PRESS was starting up? 
AW: Well, I founded press back in 2015 when my son, Collin, was just an infant and my daughter, Paige, was a toddler. I was at a point in my life where I was newly single, caring for two small children and trying to juggle a career in corporate advertising and being a mom. So, I needed to reinvent myself and have a career on my own terms. I've always been an avid seltzer fan and noticed there weren't any premium alcohol seltzers on the market, and, so, I decided to make it.  The first few years were tough because hard soda went bust not much long before that…We had to push through the distributors and retailers to show them how we were different. We did a lot of grassroots tastings to get the consumer to sample — a tactic that we still use today, actually, quite a bit — to drive our business. We had, previous to COVID, [done] a lot of festivals [sic] and store samplings because, when people try PRESS, they get it. And, I love hearing from people who tried it for the first time, and they say they're only going to drink PRESS from there on out…I really wanted to create an elevated alcohol seltzer experience. So, that validation is really personal and rewarding for me.  
HSN: What is it like founding a company as a single mom of two? What advice can you give to other single parent entrepreneurs looking to dive into the alcoholic beverage industry or hard seltzer?
AW: Well, it's not easy — that's for sure! As a single parent and entrepreneur, you know, it's difficult. It's definitely difficult to keep it all moving [sic] and I think we all juggle that on a day to day. But, the great thing [sic] is offering — I think especially now — [sic] offering people a little more grace these days, with the added interruptions…The perfect business day isn't always as it used to be, and, so, I'm able to afford that luxury of being able to take some time when I need it. You know, my advice — goodness — [is] to surround yourself with great people. And, get help when you need it. As much as I want to do it all, [sic] having to outsource — whether it be, I don't know, the lawn or something some days, or whatever it might be — that's just added time I need to be able to spend time with my children and make that quality time that I can focus with them. Because, being an entrepreneur, it is all-consuming. It is all hours of the day. It's important to be able to take those times and breaks and stopping points to be able to remember why I'm doing it to begin with…and just be able to step back and breathe to enjoy it because it really can be all-consuming.  
HSN: Why do you think hard seltzers and ready to drink options are popular among women and moms?  
AW: I think seltzer is popular for a couple of reasons. You know, it's delicious and a refreshing alternative to beer and wine. And, I also think that people are drinking differently today, [being used at] occasions being one of them. PRESS has a lower ABV which allows for more occasions [sic] — while making dinner, or day events or something like that. Traditionally, PRESS drinkers engage in an active lifestyle. And that, again, aligns with our lower ABV. Plus, it's a drink that you can take along and celebrate on a hike or with friends on an adventure. It lends itself to that — also, new entry points. I think alcohol seltzers provide an entry point into the alcohol category overall — particularly for women — for discerning individuals that want to enjoy the moment, but to stay in the moment. And, so, that's [now] an option out there that I don't think was as accessible previously.     
HSN: Where is PRESS available now? What was the process of expanding and scaling like?
AW: Well, we just completed distribution in 48 states, now. 
HSN: Wow, that's great!
AW: Yeah, it is. It's been a goal of ours for quite some time. Currently, [we're] in Costco on locations in the Midwest and hope to make that a permanent position in our line up…[We're] also working to increase our presence with other major chains as well, to make it easier for people to get their hands on PRESS. It definitely has its challenges, being an independent female-owned company in the segment and category, right? But it also has its advantages as well; that's our unique perspectives and seltzer is all we do. We have a loyal fanbase, and [sic] we want to grow in a way that's authentic to our brand and doesn't just mirror the big beer playbook, so to speak. It is difficult. Seltzer is all we do, and, so, when we're entering into this category and with chain [stores] and so forth, we can't just say, "We have another product, and we'd like to introduce it to you," and throw it on the truck with our other shipments previously going there for some of their other brands. So, there's definitely that added layer for us. And, you know, being an independent in 48 states — it hasn't happened often. And, some of the distribution and the different laws [sic] can make that a little bit challenging. I was pretty naive going into it — probably a good thing — but, I've learned a lot along the way and we're doing our best to definitely make it more accessible and [that's] one of our goals…I heard that often, "You know, I found you in here and now I'm not able to find it!" And, we continue to let people know just to ask for it because, as a consumer voice, they really are heard, and it really helps. Honestly, our fans have helped us get into many locations by requesting it and doing just that. So, yeah! You know, we're getting there. Looking forward to another great year in the category and some of our new innovations to come out.  
HSN: Do you think consumers care if their hard seltzer is made with fermented cane sugar, malt, wine, or spirits?
AW: Consumers are extremely savvy, as you know. I think it's great there are so many options available to them to select whatever is their choice. I think they're learning about that. It can be a little confusing, I think, in the category because there [are] the ready to drink and different wine spritzers [sic]. So, I think people are definitely learning more. But, ultimately, I think really it is about taste and what's best for their personal preference. 
HSN: We're seeing more and more brands position themselves in this subcategory of "premium" hard seltzer, and you've followed that as well. What's kind of the idea behind using that subcategory of "premium? Is that a pricing strategy, consumer awareness, or trying to differentiate yourself from bigger faceless brands?
AW: It's difficult to say. Many of the [sic] seltzer brands that are coming out are larger beer companies looking to gain back some of the market share that they've lost in the beer segment…We're going on our fifth year now, and, for us, premium is the way we are as a brand — the ingredients we use, our research and development, the way we execute from touchpoint to touchpoint. And, for us, our fanbase and our consumers are our priority. I say first and foremost, I'm a consumer advocate and really fighting for what they're looking for as opposed to just what might be easiest for retail to put out. I can't speak to the other brands, but, for us, it's about who we are and what we are and [we're] just going to continue to improve upon that in every way that we can.
HSN: Could you talk a little about your flavors and what's on the horizon? Your flavors are very unique to what we've seen on the market. They seem very thought out, the combinations. I cook a lot and I watch a lot of Food Network, and I'm like oh, ok, these are some combinations that make sense. A lot better than just plain lime, or just plain grapefruit, ect.
AW: Well, thank you for recognizing that, and I really appreciate that. We've worked really hard as a company for that. I come up with all the flavor combinations. I'm a bit of a foodie, for sure. And, you know, a lot of them are from [sic] my travels, actually — cardamom from India, and we have some other ones from travels throughout the world. And, [it's] just that — it's being able to pair and that's one of the reasons why I love the seltzer category so much, as well. I've always been an avid [non-alcoholic] seltzer drinker, so I just transitioned over to having, you know, a little something in it, right? When I used to do a lot of the festivals and stuff, people would say, "I make this at home! I take my La Croix and I put vodka in it." And I say, "Well, we did that for you, and now it's a lower ABV and it's consistent and we gave you a little bit of an unexpected flavor profile." [sic] As an independent — and, again, as a female founder — having a unique perspective [sic] on offerings that are out there, I think that we're able to do that — to be able to offer a little bit more of the unexpected…We don't have a large boardroom and [don't] have to get a lot of signatures to be able to push something through…So, we have that luxury, if you will. And, I think that's what's great about independent brands [sic] — they really are able to execute that vision, right? It's not a need to fill a portfolio or something, and we really have that. I love that it's recognized and [that] it's really welcomed by our fans. And, it pairs so well with food.. I literally created this because it didn't exist. I wanted to drink it…I like beer, but not always — especially not with my fettuccine — and, as a mom, wine is lovely, but I also need to be in the moment…So, I just wanted something that I could pair with food, but [I] didn't have to have a margarita dictate that I was going to have tacos or enchiladas [sic] that night or pizza and my beer. And [that's] what's so nice about this category; it's very refreshing and light and is able to be enjoyed with a lot of meals and different occasions, which I don't really think [was] here before…And, I think it's fun for people. I hear a lot of, "You know, I've never tried cardamom before," and then they try it and they're like, "Wow!" They're really surprised and [think] it's great and [they're] looking forward to seeing what's next…So, I love that part of it, I really do.
HSN: Yeah, it seems really refreshing, especially because of COVID, and people aren't really able to go out as much. One of the reasons I like going out for cocktails is I get those very thought-out, interesting, flavor combinations in cocktails but we can't go out as much, so it's cool to just have a can. Also, speaking to what you said about pairing wine — if you're just having dinner by yourself, you don't want to open a whole bottle of wine, right? It's like, oh gosh! Now it's open. Now, I have this responsibility to finish it within the next couple of days or it will go off and get oxidized.
AW: Absolutely. And it's just a little more overpowering — the flavor — in general, right? Like, wine is usually a big bold red or a sweeter [option]…Again, that's what's so lovely about this category and why I welcome all these other options out there because it has that flexibility to be able to, again, whether the occasion, the entree, whatever it is — it's just allowing people to enjoy it in ways that I don't think they really did with the alcohol industry previously.    
HSN: I wanted to get your perspective on this phenomenon — so,  statistics show that moms are drinking more during COVID-19, especially with the stress of the new school year starting. What do you have to say to the stigma surrounding mom's who drink, and how do you think ready to drink options like PRESS — which are lower in calories and more modest in alcohol content — allow moms an outlet to take time for themselves and relax? 
AW: So, as soon as I had the idea for PRESS, it really did become my mission to get the product into people's hands. I noticed women were very underserved in the alcohol industry. I think there's a stigma with moms drinking, and I wanted to challenge that. PRESS is a premium product — from the flavor profiles to the ingredients, [to even] the packaging. There's nothing taboo about enjoying responsibly and PRESS isn't designed to be hidden. And so, I say cheers and, you know what, enjoy, relax and be well. 
HSN: Is there anything you wanted to add — any new things coming up?
AW: Well, I hope everyone is well. That's what I want to say. I really do…As I said, everyone's kind of giving each other graces, but I think in these more challenging times it's important to enjoy a beverage or an appetizer — anything — with somebody and just support each other, however that looks. But, with that said, we also have a new — this is probably a spoiler alert, here I guess, you're probably one of the first to know — we have a new variety pack coming out. We have had great success with our rotational flavors…We have our 4 core flavors, which are pomegranate ginger, lime lemongrass, blackberry hibiscus and then the grapefruit cardamom. But, what we were also doing in the last year is doing rotational flavors. So, every 3-4 months we had introduced a new flavor, [those] being pineapple basil, lingonberry elderflower, pear chamomile and apple cinnamon. We also have blood orange chili — that isn't in the new variety pack — but our new variety pack, it's a new variety 12-pack, with the new 4 flavors. We're very excited about [it], so I hope everyone can check that out.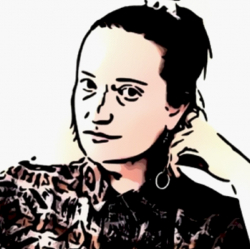 Latest posts by Stephanie Meade
(see all)