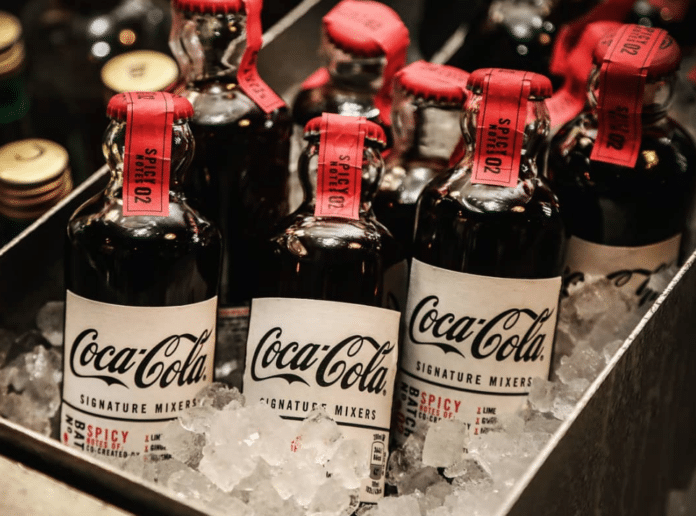 Coca-Cola is officially dipping its proverbial toes into the bubbly waters of the hard seltzer market. The beverage giant's first foray into alcoholic seltzers will be under their Topo Chico sparkling mineral water brand, which has a cult following in Texas.
Topo Chico Hard Seltzer will be released in select Latin American cities later this year, with US markets following in 2021. Considered a rising star in Coke's portfolio, The Coca-Cola Company acquired Topo Chico in 2017 and has been working to increase its distribution ever since. As more consumers are turning away from sugary sodas and toward healthier sparkling options, Topo Chico is a natural fit for the company.
As far as booze brands go, hard seltzer is a safe bet. Although alcohol consumption is on the decline globally, both hard and soft bubbly water sales are on the rise. Hard seltzer sales more than tripled in 2019 alone, ending the year at around $1.75 billion in sales. That number is projected to rise to $4.7 billion by 2022.
Last year, hard seltzer sales increased by 226 percent, while beer sales in comparison grew by a paltry one percent. With sales sharply increasing, it is no surprise that so many major beverage brands want to get in on the hard seltzer game. Beer companies are almost required to expand into the sparkling seltzer game in order to attract new customers and increase their sales.
Anheuser-Busch, Molson-Coors, and Constellation Brands have all added alcoholic seltzers to their lineups. Currently, most of the hard seltzer market share is divided between Mark Anthony Brand's White Claw (which also owns Mike's Hard Lemonade) and Boston Beer's Truly (owners of Sam Adams).
It's been nearly 40 years since Coca-Cola's portfolio has included alcoholic beverages, at least in US markets. In 1977 they purchased New York's Taylor Wines as well as several California vineyards and sold wine via their subsidiary Wine Spectrum. In addition to bottles of wine, Coca-Cola and Wine Spectrum naturally expanded into the canned wine arena, and cans of California Cellars wine were available on United Airlines flights in the early 1980s.
Alas, Coca-Cola found the margin on wine sales to be too small (2-4%, versus the 20-30% margin it's accustomed to in the soft drink game). Coke sold Wine Spectrum to Seagram & Sons in 1982, taking some time to focus on soft drinks.
Not only are hard seltzers growing in popularity, especially among younger Legal Drinking Age (LDA) consumers, but sticking with sparkling beverages is more in Coca-Cola's wheelhouse. Coke actually introduced a sparkling alcoholic beverage in Japan in 2018 in order to combat sluggish soda sales in the region. Called Chi-Hu, the hard seltzer comes in flavors like basil, yogurt, and acerola, a fruit similar to cherries.
Coca-Cola will release more details about Topo Chico's hard seltzer closer to its launch date. With sales projections for hard seltzer expected to keep rising well into 2022 and beyond, it's the perfect time for Coke to move past the soda wars and into the seltzer wars.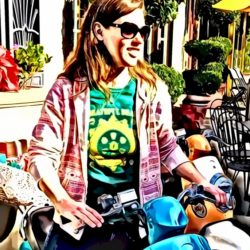 Latest posts by Erin Grafton
(see all)