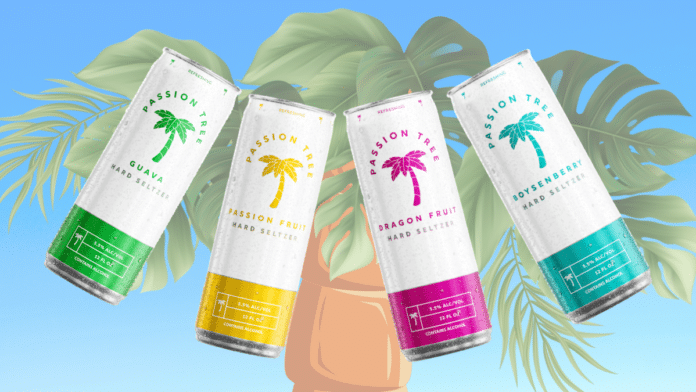 For every case of Passion Tree Hard Seltzer sold, a tree is planted
Passion Tree, the eco-conscious hard seltzer brand, has emerged as a leader in Southern California's competitive beverage market with its award winning Hard Seltzer. Partnering with Eden Reforestation Projects, Passion Tree plants a tree for every case of its hard seltzer sold, supporting impoverished farming communities and restoring ecosystems. With over 52,000 trees already planted in Madagascar (where 90% of their land has been deforested), Passion Tree sets a precedent for sustainability and encourages other companies to follow suit. The brand's commitment to sustainability and quality remains unwavering, contributing to a positive impact on the environment and your taste buds.
Passion Tree's journey began when Garrett Olsen (CEO), Jake Ryder (COO), and Andy Kuklock (CMO) recognized the untapped potential in the booming seltzer market. They combined their expertise in global business, operations management, mechanical engineering, beverage industry, and marketing to create Passion Tree. The name symbolizes their commitment to vibrant flavors derived from natural sources and their pledge to plant a tree for each case sold.
"We wanted to set a new standard for seltzers—ones that taste amazing, aren't excessively carbonated, and leave you with a sense of fulfillment, knowing you are contributing to the well-being of the planet." said Jake Ryder, Chief Operating Officer of Passion Tree.
Since its 2021 launch, Passion Tree immediately gained traction in San Diego, securing 80 accounts within three days of launching and has achieved record-breaking sales as the top-selling hard seltzer at Kroger's Ralphs chain, solidifying its position in the market. Experiencing remarkable growth in such a short time frame propelled the company to relocate its headquarters to Los Angeles in 2022 to accommodate the high demand. The brand has since hosted exclusive events at the iconic Passion Tree House, drawing notable celebrities and industry influencers who appreciate the premium taste of Passion Tree Hard Seltzer. This has fostered a passionate following among locals in Southern California.
Passion Tree Hard Seltzer stands out with its lightly carbonated, premium brew process by cold-brewing fermented sugar cane while using all-natural tropical fruit flavors. With a balanced 5.5% ABV and an emphasis on a smooth drinking experience without the discomfort or bloating associated with other seltzers, Passion Tree offers a distinctive product in the beverage industry.
Passion Tree Hard Seltzer is offered in four tantalizing flavors: Guava, Passion Fruit, Dragon Fruit, and Boysenberry. All variants boast a delightful 5.5% ABV and are available for purchase in their Variety 12 pack at a price of $19.99 and can be found at select retailers in California, including Ralphs, Total Wine & More, Sprouts, AmPms, 7-Eleven, Independent Liquor stores and Instacart. Store locators can be found at drinkpassiontree.com
"Our signature lightly carbonated seltzer delivers a smooth and unparalleled taste experience offering the ideal "sessionable" drink that can be enjoyed by anyone at any time for any occasion." says Andy Kuklock, Chief Marketing Officer of Passion Tree.
To track Passion Tree's real-time tree planter ticker just scan the QR code on any of the cases or visit Passion Tree's profile on Our Forests at ourforest.io/profile/passion-tree/.
For more information please visit drinkpassiontree.com and follow @PassionTree on social.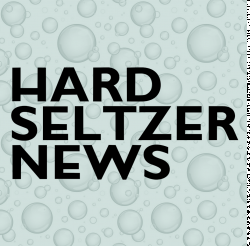 Latest posts by Hard Seltzer News
(see all)