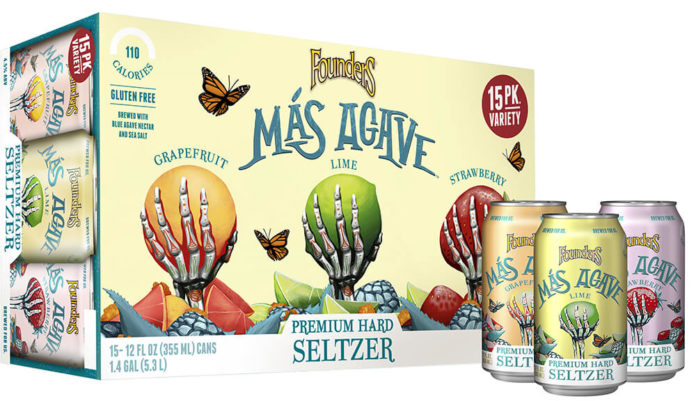 Founders boasts the use of "premium" ingredients in their new line of seltzers, including blue agave nectar, natural cane sugar, 100% real fruit juices and sea salt. So far, the brewery has crafted three flavors — strawberry, lime and grapefruit.
The line of seltzers was first introduced to the public on draft at the Founders' taproom in July — an unlikely craft brew beginning for a hard seltzer. There's something romantic about that. It kind of legitimizes it.
According to their website, Founders plans to offer cans of the product in October in both single flavor 6-packs and variety 15-packs. A nation-wide release of the line is set for Spring 2021.
A handful of other craft brewers across the country are following suit with hard seltzer offerings — from Kona Brewing in Hawaii, to Ridgewood, New York's Evil Twin Brewing. Generally carrying higher price tags and bringing in lower margins, craft breweries will have to work hard to distinguish themselves in a market dominated by big domestic beer brands. Mike's Hard's White Claw brand and Boston Beer Company's Truly brand are the two most recognizable products in the hard seltzer category. Big beer companies such as Corona, Budweiser, Anheuser-Busch now also have seltzer brands prominently on display in grocery and liquor stores nationwide. In order to offer competitive pricing, craft breweries may have to settle on lower profit margins.
Founders Más Agave pack pricing is not yet available. If Founders sets a precedent with "premium" branding, craft seltzers may be able to dig themselves out of the constraints of big beer pricing, so they may charge more and make a higher profit.
Now, consider that hard seltzers appeal to a young and social demographic — a fact that may be behind why 12-packs of the stuff sell so well. The introduction of a craft seltzer market could potentially bring in a new demographic all together. For example, take into account Founders inspiration for their hard seltzer line. According to the product page on Founders' website, when the wife of Founders VP of Marketing, Sandy Anaoker, took a sip of the brewery's original Más Agave beer (an aged imperial gose), she declared it too strong for her taste. Anaoker decided to cut the beer with seltzer, to great approval from his wife. With that story in mind, craft seltzers may carve their way into a market that appeals to older women with more purchasing power.
If Founders finds success on the shelves and helps dig out a new sub category, many other craft breweries may follow, adding to the growing list of craft hard seltzer offerings.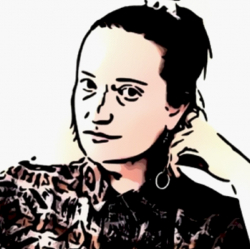 Latest posts by Stephanie Meade
(see all)