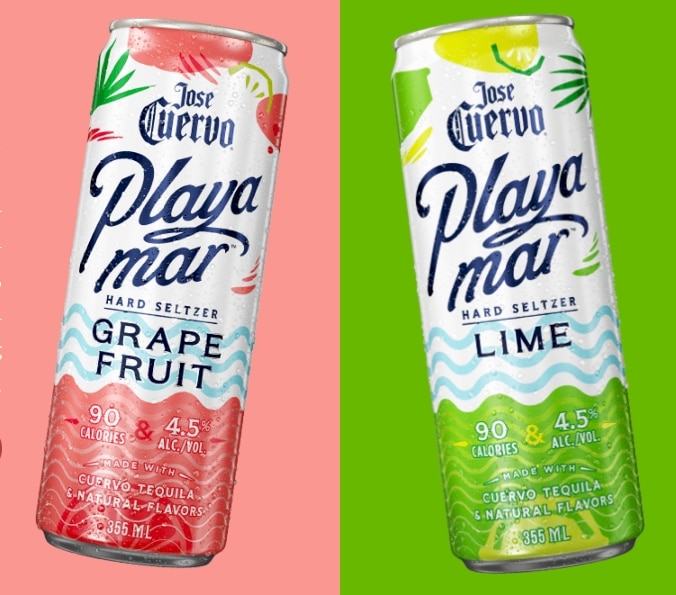 The hard seltzer boom has inspired many beverage brands to expand their product lines into bubbly new territory, yet these fizzy drinks are almost always malt-based. Proximo's Jose Cuervo is hoping to change that with the launch of their new tequila-based seltzer, Playamar.
Made with Cuervo tequila and sparkling water, Playamar is initially available in two flavors – lime and grapefruit – meant to mimic margarita and paloma cocktails. It's sold in 4-packs with a suggested retail price of $12. Each 12-oz. serving contains 90 calories, zero sugar or carbs, and 4.5 percent alcohol by volume.
Proximo has seen significant growth in the sales of their RTD (ready-to-drink) cocktails recently, and expect its new seltzer to increase this trend. "We almost doubled our RTD and prepared cocktails business over the second quarter, giving a lift to our business overall," says Lander Otegui, Proximo's senior vice president of marketing.
While hard seltzer growth is booming, RTDs and seltzers made by liquor companies are increasingly seen as a way to grow interest in spirits. With Playamar, Proximo is hoping to introduce new customers to Jose Cuervo itself.
As of this month, Playamar is available in six preliminary states: Colorado, Delaware, Georgia, Illinois, Indiana, and Ohio. However, if you visit Playamar's website, or tweet it, you can make the case to bring the RTD tequila cocktails to your state next.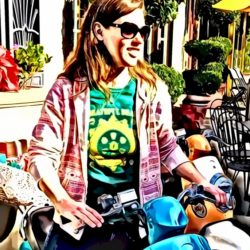 Latest posts by Erin Grafton
(see all)