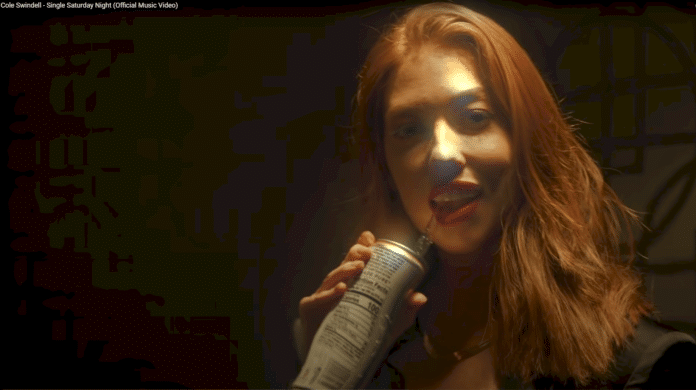 If you drink a gin cocktail and don't sing Snoop Dogg to yourself ("sippin' on gin and juice") does it even count? For decades music and booze have gone hand in hand, whether you prefer Billy Joel singing the wine list in "Scenes from an Italian Restaurant" or Toby Keith's ode to the iconic "Red Solo Cup" ("I fill you up/ let's have a party"). In case there was any remaining debate as to whether hard seltzer has truly infiltrated pop culture, country artist Cole Swindell has settled that question by immortalizing White Claw in his song "Single Saturday Night."
Although it only premiered at the end of June, Swindell's song (and its accompanying music video) already has over 1 million views on YouTube. The song has been such a hit for the country singer that he's currently holding a contest where fans are invited to submit videos of themselves singing and dancing to "Single Saturday Night" in order to win a chance to appear in his next music video.
The song details Swindell meeting his soon-to-be girlfriend while out at a bar and is drawn to her when he spies her sipping a seltzer – "sitting over in the corner baby I saw/ pretty red lips working on a White Claw". The outing then becomes his last Saturday night as a single guy getting drunk with his boys, hence "Single Saturday Night."
Shot on a green screen while in quarantine, the video features Swindell and his band passing a White Claw from screen to screen, as well as the woman in question drinking one through a straw. (Am I the only one wondering which flavor she's enjoying? Perhaps Black Cherry to match her lipstick?) Swindell calls the creatively shot video a reflection of his experiences during quarantine – "tuning out the bad news and escaping to anywhere I want to be, doing the things I love."
When asked about the delicious lyric, songwriter Michael Hardy (who wrote the hit along with Ashley Gorey and Mark Holman) said "I'm gonna try to do everything I can to stay hip to [how lingo and trends evolve]…and that song is a good example. White Claw didn't exist five or six years ago. But it's just kinda paying attention to what's going on in the world, in the realm of style, what people are drinking."
White Claw isn't the only hard seltzer to be immortalized in song this summer. Country star Parker McCollum recently featured Lone River Beverage Company's Ranch Water in the video for his song "Young Man's Blues." Based on a cocktail that's a regional favorite in West Texas, Ranch Water is quickly becoming a favorite hard seltzer of the country music crowd.
"A number of other musicians in Nashville — that honestly we didn't even know had purchased our product — we just randomly saw posting on their pages," founder and CEO Katie Beal Brown told Hard Seltzer News. "I think it speaks to the brand itself and kind of what it represents and something that that audience maybe wants to be associated with."
Hard seltzer is taking the country music world by storm, with Blake Shelton's Smithworks Vodka rumored to be the next spirits brand looking to move into the ready-to-drink (RTD) space. Perhaps he'll join Swindell and McCollum by immortalizing his "Smithworks American Brewed" seltzer in song.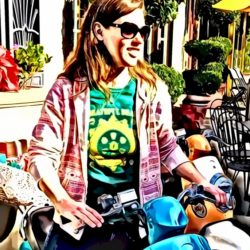 Latest posts by Erin Grafton
(see all)