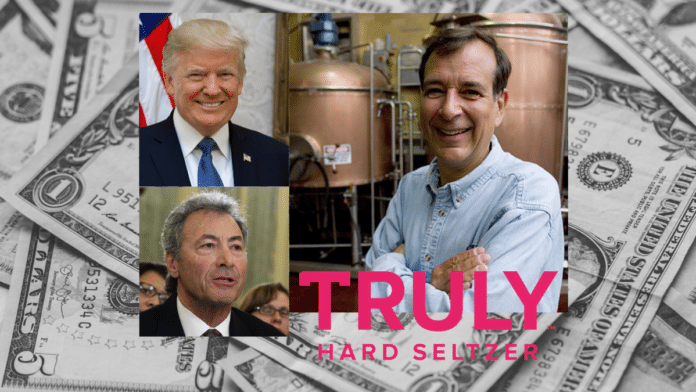 If you have any lingering doubts as to whether hard seltzer is a solid investment, Jim Koch, – the co-founder and chairman of the Boston Beer Company [NYSE: SAM], which owns both Samuel Adams and Truly hard seltzer – just passed President Donald Trump on Forbes' list of the 400 richest people. One of 18 newcomers to this year's list, Koch officially ranks 327th with a net worth of $2.6 billion. Comparatively, Mr. Trump is listed at number 352 with a reported fortune of $2.5 billion. 
Another beverage baron, Rodney Sacks, the CEO of Monster Beverage, came in just ahead of Mr. Trump at number 348. However if Monster finally follows through on the rumored alcoholic option, perhaps by next year Mr. Sacks would enjoy a position closer to that of Mr. Koch. 
Given the dynamic growth of hard seltzer over the last two years, it's no surprise that Mr. Koch made such a strong showing in his first Forbes appearance. Although perpetually in second place behind Mark Anthony Brand's White Claw, Truly still enjoys a significant share of the spiked seltzer market – 26.9 percent of hard seltzer sales by volume, to be exact, compared to 60.7 percent for White Claw. 
One area where Truly Spiked & Sparkling outpaces White Claw is innovation. The original variety is available in 13 different flavors, which include a rose' in addition to variety packs of citrus, berry, and tropical fruits. Truly also introduced a lemonade variety pack earlier this summer, and are currently testing two higher alcohol flavors in New York markets. Available in Black Raspberry and Peach Mango, Truly Extra Hard Seltzer contains eight percent ABV compared to their standard five percent. 
White Claw, on the other hand, comes in nine original flavors (two flavor collections and their Pure, meant to mimic a vodka soda) plus two even lower calorie and alcohol options. Combined that makes for a total of 19 varieties of Truly yet only 11 of White Claw. 
Thanks to Mr. Koch, the Boston Beer Company has long been seen as an innovator in the drinks space. When he co-founded the company in 1984, he was frustrated with America's standing in the beer world. In response the company introduced their first beer: Samuel Adams Boston Lager, brewed in his kitchen using a Koch family recipe.
Just six weeks after its initial release, Samuel Adams Boston Lager was voted the "Best Beer in America" at the Great American Beer Festival. Today the Boston Beer Company is the fourth largest brewer in the US.
"When I started Sam Adams, American beer was a joke, and it pissed me off. And now, American brewers make the best beer in the world," Mr. Koch said in 2018. 
Although famous for Samuel Adams, Truly is not the first beer alternative released by the Boston Beer Company. It began manufacturing hard iced tea Twisted Tea in 2001, and launched Angry Orchard Hard Ciders in 2012.
If Truly can finally surpass White Claw with its new flavors and higher alcohol, we can expect Mr. Koch's fortunes to continue rising well into the future.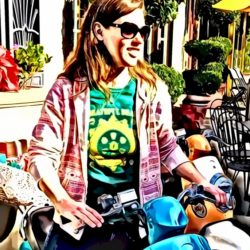 Latest posts by Erin Grafton
(see all)