Fans of hard kombucha will soon have fewer options in stores; the Boston Beer Company announced that it is discontinuing production of its alcoholic Tura Kombucha. 
Hard Seltzer News has learned that the company has paused all efforts to continue, as it doesn't consider Tura a core brand.  In an email from a representative at Boston Beer, "We launched Tura Hard Kombucha last year in a variety of markets across Washington, Oregon, California and New York to test and learn about the emerging hard kombucha category. While we've paused on producing Tura Kombucha at this time to focus on our core Boston Beer brands, we're continuing to watch the category to potentially reintroduce Tura to drinkers in the future." 
The Boston Beer Company has been vague about the reason for the decision. In a statement on Tura's website, the company stated "while we're so incredibly proud of the delicious flavors we were able to create and share with you, sometimes all the pieces don't fall perfectly into place." 
However, it dangled the possibility of a return in front of fans, adding "we're sad to see Tura go, but we're excited about the possibility of where we could show up next." And in spite of the announcement, Tura is still available for sale via Drizly – at least in some markets. 
Tura Kombucha was short-lived, as it was only launched in 2019. Its former website boasted "Tura steps out of the way so nature can work its magic" and now, less than a year later, it is indeed stepping out of the way of other more popular better-for-you alcoholic options. 
Consumer desire for more hard yet healthier options has driven much of hard seltzer's popularity. Hard seltzers tend to be lighter in sugar, carbs, and calories, and naturally gluten-free. Now available in a range of ABVs, it makes for pretty easy drinking. 
We're starting to see an increase in innovative options as more craft brewers enter the spiked and sparkling space, including a new hard coconut water. Yet for some reason, as Boston Beer's announcement said, Tura Kombucha just didn't resonate with customers. Available in flavors like Blueberry Ginger and Hibiscus Wildberry, the organic hard kombucha contained four percent ABV. 
The short lifespan of Tura Kombucha is an unusual miss for Boston Beer, who have created some massively successful beer alternatives. In addition to their flagship brewery, Samuel Adams, Boston Beer also owns Truly Spiked & Sparkling, an early innovator in the hard seltzer game. Truly now enjoys around 26 percent of the market share, second only to Mark Anthony Brand's White Claw in sales. 
Boston Beer also owns Angry Orchard Hard Cider and Twisted Tea, a malt-based line of hard iced teas. It's co-founder and chairman, Jim Koch, entered Forbes list of the 400 richest people for the first time this year, coming in at an impressive 327th place.
At the time of Tura's release earlier this year, Koch noted the challenges the company faced in development. "It took a year and a half," Koch said. "And our standard was four things — it had to be organic. It had to have live probiotics. It had to taste really good. And it also had to not blow up."
Unfortunately Tura Kombucha apparently did not blow up in terms of popularity or sales, but the loss doesn't seem to have phased Mr. Koch or Boston Beer. It's currently testing a higher ABV Truly in select NY markets; an increased alcohol option could be just what they need to finally pass White Claw.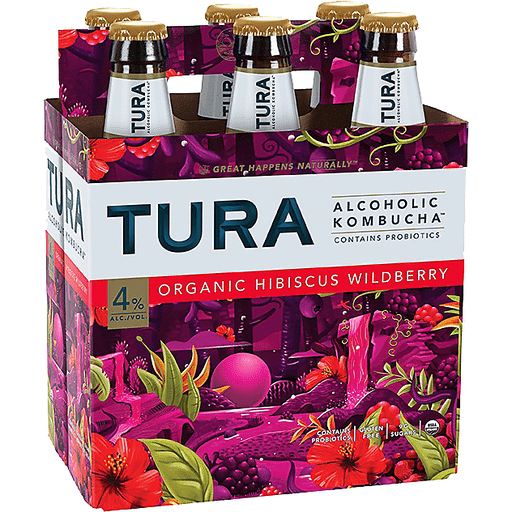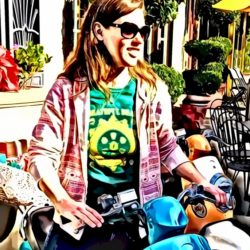 Latest posts by Erin Grafton
(see all)