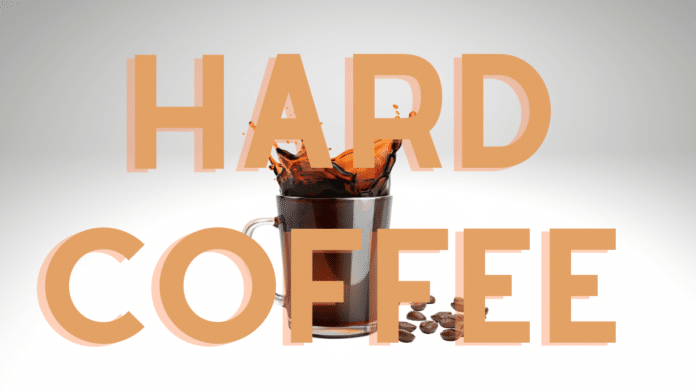 4 Hard Coffees You'll Want to Try
The recent decline in beer sales isn't necessarily because people are drinking less, but rather because we have more alcoholic options than ever before. Beer alternatives are definitely having a moment. From spiked seltzers to ready-to-drink (RTD) cocktails and wine spritzers, consumers have never had more options at the liquor store. In this innovative climate, a new genre is quickly creating energy: hard coffee.
Both new and established brands are waking up to the possibilities of this different type of alcoholic brew.
Cafe Agave Spiked Cold Brew
Cafe Agave combined trends with their imperial Spiked Cold Brew. Clocking in at an impressive 12.5 percent ABV, the hard coffee is available in four different flavors: Caffe Mocha, Espresso Shot, Salted Caramel, and Vanilla Cinnamon.
Cafe Agave, based in La Jolla, California, uses cold brew for its spiked brew because it gives their drinks a "smoother, less acidic taste." Their website includes recipes for making cocktails with their products as base ingredients.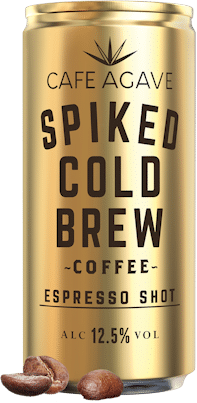 La Colombe Hard Cold Brew Coffee
Even traditional coffee makers are getting in on the hard fun. In a partnership with beer giant MillerCoors, La Colombe released a Hard Cold Brew available in Black or Vanilla flavors.
At 4.2 percent ABV, La Colombe says the hard coffee is designed to help you "rally like a grown up."
Founded by Todd Carmichael and J.P. Iberti, the Philadelphia-based roaster is on a mission to "make the world better through coffee."

Pabst Blue Ribbon Hard Coffee
Perhaps most surprising was from PBR, who in the past year has released more new products since winning its blue ribbon at the 1893 Chicago World's Fair.
PBR's Hard Coffee contains iced coffee with a "dash of milk" and a "whipped vanilla flavor" according to the company. "Pabst Blue Ribbon has always been a brand that pushes boundaries and celebrates those who experiment and try new things. Hard Coffee is an opportunity for us to pioneer a delicious and fun new drink, and give America something unique. We hope everyone loves it as much as we do," said John Newhouse, brand manager at Pabst Blue Ribbon. PBR also has a peach flavored Hard Iced Tea on the market, in addition to their high ABV Stronger Seltzer.
It seems that consumers do love hard coffee as much as Newhouse hoped, because new options are brewing all the time.

Rebel Hard Coffee
One of the newer entrants into the space is Rebel Hard Coffee. Launched by Twelve5 last month, Rebel Hard Coffee is currently available in three flavors; Rebel Hard Cold Brew contains 4.2 percent ABV and is dairy-free, while Rebel Hard Lattes are available in Mocha and Vanilla, both of which contain 5 percent ABV. Additionally, Rebel plans to release seasonal flavors quarterly – this fall's flavor is a Hard Pumpkin Spice Latte.
Intrigued by this new category of hard cold brews and lattes? Rebel is taking back "National Coffee Day" (September 29) and redesignating it as "National 'Hard' Coffee Day," which actually seems more appropriate for 2020. Rebel even has cocktail recipes on its Facebook and Instagram pages so you can make your own Kentucky Comfort or Peanut Butter Cup, a frappuccino made with a Hard Latte and peanut butter whiskey.

Be advised that these hard cold brews and lattes do contain caffeine, just like a regular coffee. But with a splash of milk added and dreamy flavors like vanilla and pumpkin spice latte, these drinks just may be the drink of the fall season.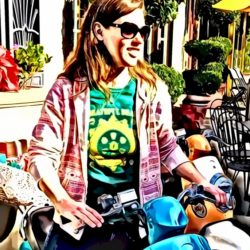 Latest posts by Erin Grafton
(see all)