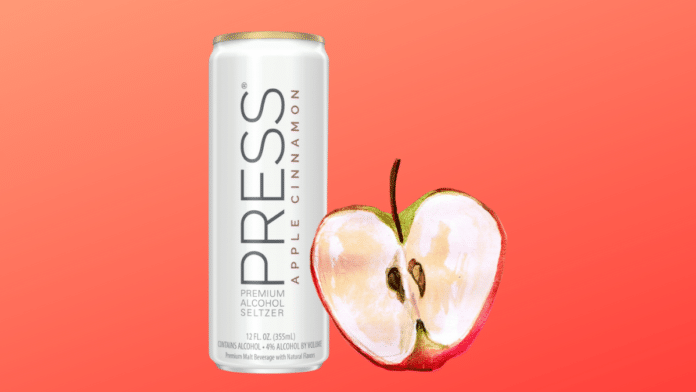 Hard seltzer has become an iconic summer beverage over the past two years.  Milwaukee's PRESS Premium Alcohol Seltzer is one producer with success in pushing the space into delicious autumnal territory.
In 2019 its Apple Cinnamon Hard Seltzer was in such high demand that PRESS received reports of consumers going to great lengths to find it. This year PRESS has capitalized on that demand with the relaunch of Apple Cinnamon, but this time it's part of the new Select Variety 12 Pack.
An independent, woman-owned company, PRESS is known for pushing boundaries with its unique flavors. PRESS's second variety pack has seasonal fan favorites, with Pear Chamomile, Lingonberry Elderflower, and Pineapple Basil joining Apple Cinnamon. Each flavor is made with all natural ingredients and contains 110 calories at four percent ABV.
"Our second Variety Pack gives our consumers what they have been asking us for – their favorite rotational flavors all year round," said Amy Walberg, founder of PRESS Premium Alcohol Seltzer. "We love delivering elevated, unexpected flavor profiles." The premium hard seltzer with its distinct varieties has thus far resonated with consumers.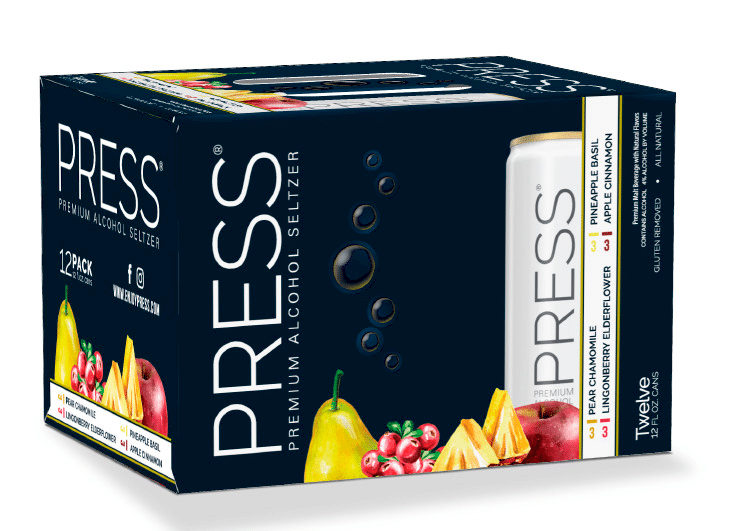 "All of our previous rotational flavors have performed beyond our expectations," said Walberg. "Apple Cinnamon in particular was in such high demand last fall that people told us they were driving across state to find it. This round, we're producing it again to make it easier for our fans to get their hands on it."
Ms. Walberg founded PRESS in 2015, inspired by her own frustration with the lack of a premium hard seltzer on the market. She actually created the first flavor – Pomegranate Ginger – in her own kitchen and soon quit her corporate job to focus on PRESS full time.
According to the company, Ms. Walberg's goal was to "create an elevated seltzer experience that would appeal to discerning consumers like herself." PRESS is intentionally crafted with a lower alcohol point for two reasons: to be more of a session beverage that one can enjoy all evening, and to allow the distinct flavor profiles to shine through without being overpowered by the taste of alcohol.
PRESS' Select Variety 12-Pack will be initially available in Utah, Ohio, Iowa, Florida, Minnesota, and Texas starting in early October, with more markets coming soon. The brand itself currently has a presence in all 48 continental states. PRESS was named to Real Simple's "5 Best Spiked Seltzers to Sip This Summer" list for 2020 and is one of Martha Stewart Living's favorite woman-owned food brands.
With its cornucopia of autumnal fruits and botanicals, PRESS has demonstrated how strong is the consumer desire for more seasonal seltzer flavors. To date the smaller, independent breweries have been quicker to respond, bringing more fall options to market. Joining PRESS this year is VIVE's Pumpkin Spice Hard Seltzer, which the company insists is better than it sounds in their quest to "win pumpkin season."
As we continue to transition into the holidays, it will be fascinating to see how larger brands react to the seasonal trend.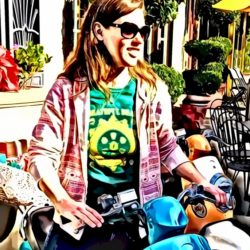 Latest posts by Erin Grafton
(see all)