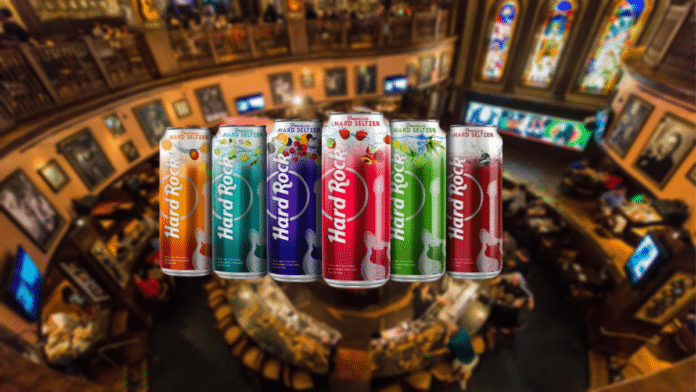 Hard Rock Premium Hard Seltzer will hit stores just in time for the holidays.
Hard Rock International (HRI) is the latest company to venture into the hard seltzer category. The company, most famous for its chain of Hard Rock Cafes and Hotels, announced its partnership with Stewart's Enterprises, Inc. to produce its new line of spiked and sparkling drinks, based on the most popular cocktails in its restaurants.
Hard Rock's seltzer will be music forward, with its iconic guitar and logo on every can. HRI's director of licensing, Mark Linduski, is excited about the brand's new partnership. "Through our partnership with Stewart's, we have created truly unique flavor profiles and music-inspired package designs that fans will love," said Mr. Linduski. 
"As we continue our efforts to grow Hard Rock's licensing platform globally, this collaboration positions us as a premium brand within a surging category."- Mark Linduski
The deal between HRI and Stewart's Enterprises, Inc. was negotiated by Broad Street Licensing Group (BSLG), experts in international brand licensing. In February of this year, HRI announced a partnership with BSLG to further develop the Hard Rock brand by introducing "targeted products that emphasize the brand's core DNA that is deeply rooted in music," per a news release.
Consumers can expect to see more innovative Hard Rock products in the future, as its new Premium Hard Seltzer is just the first step.
The collaboration represents a big step for Sterwart's too, which is best known for its eponymous root beer.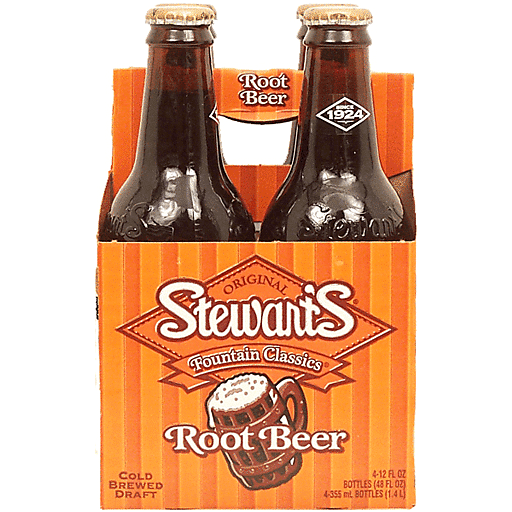 "We are thrilled to be working with the licensing team at Hard Rock International and Broad Street Licensing Group to bring a premium hard seltzer to Hard Rock and Stewart's fans alike," said Frank Rubba, founder and president of Stewart's Enterprises. "We look forward to introducing Hard Rock Premium Hard Seltzer to retailers nationwide and all places where hard seltzer is currently sold."
"The excitement around the partnership is immense," added CEO Peter Strahm. "The combination of an iconic brand entering a red-hot category has our team literally ready to rock."
HRI's reach is already vast, although releasing an alcoholic beverage is a new direction for the company. HRI currently has a presence in 70 countries, including cafes, hotels, casinos, and even live concert venues. Famous for displaying rock and roll artifacts at its properties, Hard Rock boasts the "world's most valuable collection of music memorabilia at more than 83,000 pieces," according to the company.
Stewart's Enterprises, Inc. distributes the original Stewart's Root Beer, which was developed in 1924 by Frank Stewart for his chain of root beer stands in Mansfield, OH. In addition to the new partnership with HRI, the company is developing Stewart's Hard Seltzer and Stewart's Hard Soda, based on its classic soda recipes.
HRI's new seltzer will be released in six initial fruity flavors. The announcement did not confirm whether customers will be able to enjoy a Hard Rock Premium Hard Seltzer while dining at the Hard Rock Cafe or the hotel bar, but it would be a shame to miss out on such lateral product integration.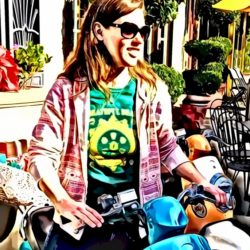 Latest posts by Erin Grafton
(see all)