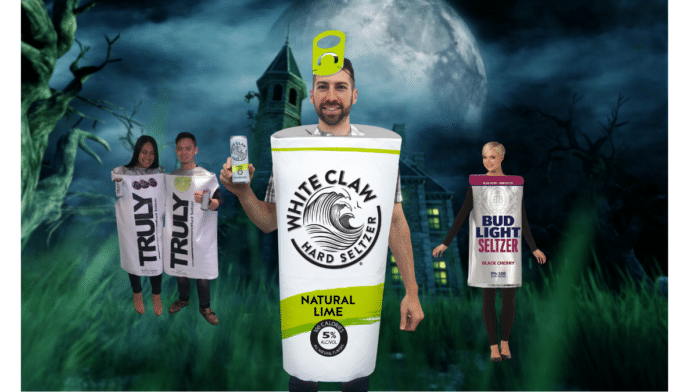 Hard seltzer brands are using Halloween as a way to continue summer momentum.
October ushers in cooler temps and thoughts of candy corn and witch's brew. But this year's goblins will be average folks donned with hard seltzer garb.
Halloween falls on a Saturday this year, so expect party-goers to show in masks, face-shields, and to stay six feet apart. But rather than showing up as bacteria or in haz mat suit, levity with your favorite hard seltzer brand is in much better taste.
Several outlets are already promoting this season's hottest costumes: White Claw, Truly, and Bud Light Seltzer costumes and decorations. Amazon is offering White Claw costume shirts and "White Clam" costumes which advertise "spiked sea water" for only $29.99.
If you prefer Bud Light Seltzer from Anheuser-Busch, consider attending a socially-distanced Halloween party in a costume advertising Bud Light Black Cherry available on Amazon for $39.99.
Of course you can also make your own hard seltzer. A mix of tequila and sparkling water can be found in this couples costume for only $34.99 plus shipping. But hurry before they run out!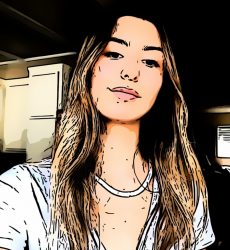 Latest posts by Caroline Hill
(see all)