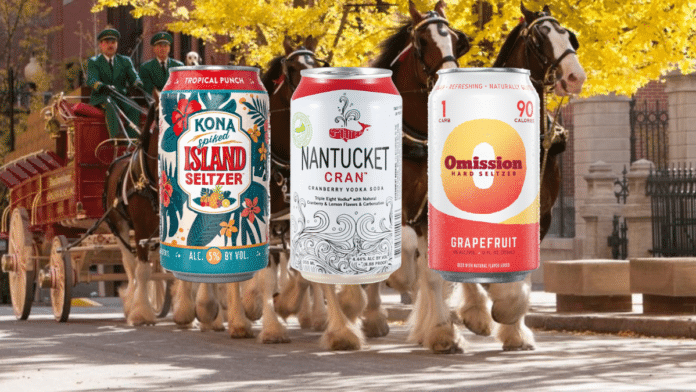 The Anheuser-Busch (A-B) family of brands is growing; the acquisition of Craft Brew Alliance (CBA) was completed this week. CBA will officially be nestled under Anheuser-Busch's Brewers Collective, which A-B describes as "a high-performing collection of craft partners committed to providing consumers with innovative, quality beers and investing in their local communities."
CBA brings several high profile craft brands to the Brewers Collective portfolio, including Appalachian Mountain Brewery, Cisco Brewers, Kona Brewing Co., Omission Brewing Co., Redhook Brewery, Square Mile Cider Co., Widmer Brothers Brewing, and Wynwood Brewing Co.
Included with the deal are three hard seltzer and two cider brands that will join A-B's growing "beyond beer" segment. Cisco Brewers' Nantucket Hard Seltzer, Kona's Spiked Island Seltzer, and Omission Hard Seltzer will all enhance A-B's portfolio of premium hard seltzers. In addition to the Square Mile Cider Co., Appalachian Mountain Brewery also offers several varieties of hard cider.
The deal will expand availability for all of the craft breweries involved, and Anheuser-Busch is eager to welcome the CBA brands to the family. "Connecting with consumers through our brands is at the forefront of everything we do," said CEO Michel Doukeris. "After a successful partnership that spans more than 25 years, we are excited to now fully welcome CBA into the A-B family and continue to work together to bring more consumers, in more communities, even more choices for every occasion."
Here's a closer look at the craft hard seltzers A-B hopes to bring to your local cooler.
Nantucket Craft Cocktails
Cisco Brewer's Triple Eight Distillery launched the regional favorite Nantucket Craft Cocktails in May. Made from its premium vodkas, the ready-to-drink (RTD) cocktail is available in Cran or Blue, which are vodka sodas mixed with cranberry or blueberry, respectively. Both flavors contain 4.4 percent ABV and are gluten-free.
Kona Spiked Island Seltzer
Brewed in Kailua-Kona on Hawaii's Big Island, Kona was created to reflect the "spirit, culture, and beauty of Hawaii in a collection of local island craft beers," according to the company's website. Its Spiked Island Seltzer offers uniquely Hawaiian flavors, including Passionfruit Orange Guava, Strawberry Guava, Starfruit Lime, and Tropical Punch, a summery mix of pineapple, orange, cherry, grape and tangerine. Kona Spiked Island Seltzer contains five percent ABV and is sugar-free.
Omission Hard Seltzer
Omission Hard Seltzer wants to be "your favorite all-natural refreshment." At four percent ABV, 90 calories, one carb, and zero sugars, Omission boasts a shockingly simple ingredient list: carbonated water, alcohol from organic cane sugar, hops, and natural flavor. A variety 12 pack includes Grapefruit, Lime, Pomegranate Blueberry Acai, and Orange Twist. As a brewery, Omission is committed to making gluten-free craft beverages using natural ingredients. It was born after the owner's wife was diagnosed with celiac disease, and he wanted to create a naturally gluten-free beer they could enjoy together.
Between its three new premium hard seltzers and the hard ciders offered by Appalachian Mountain Brewery and Square Mile Cider Co., the new partnership between A-B and CBA is good news for beer enthusiasts and seltzer aficionados alike.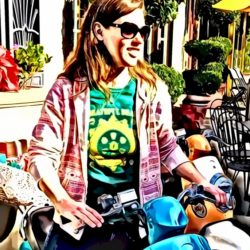 Latest posts by Erin Grafton
(see all)