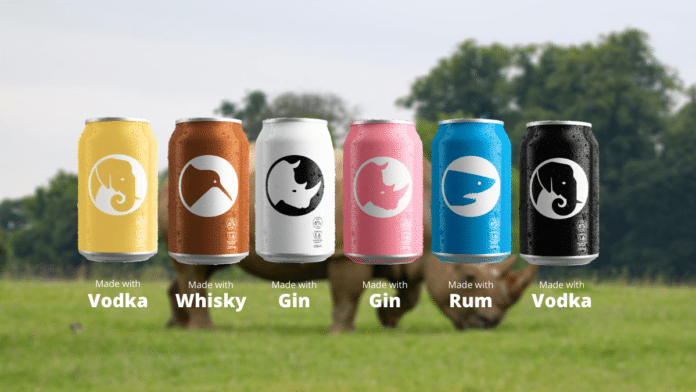 Brown-Forman (NYSE:BF.A) (NYSE:BF-B), the parent company of Jack Daniels, plans to buy the New Zealand based ready-to-drink (RTD) cocktail brand Part Time Rangers. In addition to real spirits, Part Time Ranger RTDs also contain sparkling water and natural fruit flavor.
The brand was founded by two brothers, Oliver and William Deane, in 2018. Part Time Rangers currently comes in six flavors, all containing six percent ABV: Lime Vodka, Passionfruit Apple Vodka, Apple Lime Rum, Strawberry Raspberry Gin, Ginger Lime Whiskey, and Apple Lemon Gin.
Part Time Rangers also has a full-time philanthropic campaign; the company is committed to supporting both local and global conservation efforts. Each flavor of the RTD features an animal on its can, and ten percent of the profits go to the corresponding animal, including elephants, sharks, and rhinos . As Brown-Forman's mission also includes a commitment to environmental sustainability, the partnership is a natural fit for both companies.
"What is appealing and unique about Part Time Rangers is that it offers a range of low-calorie, spirit-based RTDs for consumers to enjoy, while making a difference in our world through its charitable donations supporting wildlife conservation and ecosystem preservation," said Eveline Albarracin, vice president and managing director, Australia/New Zealand/Pacific Islands for Brown-Forman.
"Part Time Rangers' growing consumer base in New Zealand will provide our business with an exciting opportunity to broaden and strengthen our existing RTD portfolio footprint in New Zealand, Australia, and potentially beyond." While Brown-Forman haven't yet confirmed that it will bring Part Time Ranger to the US, Albarracin's comments give hope to RTD enthusiasts and animal lovers alike.
Until recently, Brown-Forman has been primarily focused on its traditional spirits but has been dipping its toe into the RTD cocktail space. The company recently released a Whiskey based Jack Daniels RTD that comes in three varieties: Whiskey and Cola, Whiskey and Seltzer, and Whiskey, Honey, and Lemonade. Sold in 355 milliliter cans, the whiskey cocktails range between five and seven percent alcohol.
"The acquisition of Part Time Rangers is a targeted investment for us and will help us grow in a key category in New Zealand and, in the future, Australia," said Lawson Whiting, president and CEO of Brown-Forman. "Along with our Jack Daniel's Tennessee whiskey and RTDs, we believe we will have greater diversity in the RTD category."
While Jack Daniels is one of the most iconic liquor brands in the world, around 30 percent of its annual revenue comes from on-premise sales, or those ordered in a bar or restaurant. However on-premise sales are experiencing a huge interruption in the form of COVID-19, and consumers are looking for more convenient options to enjoy off-site or at home. Releasing an RTD lineup is a way for Jack Daniels to stay relevant during the pandemic while we wait for bars and restaurants to fully open.
Whiting noted that while RTDs are "having a moment right now, it's a business we've believed in and invested in for a long time". We expect to see more acquisitions from Brown-Forman in the future, particularly in the RTD space.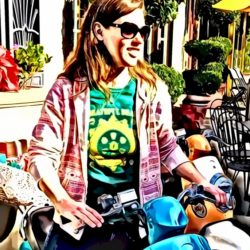 Latest posts by Erin Grafton
(see all)