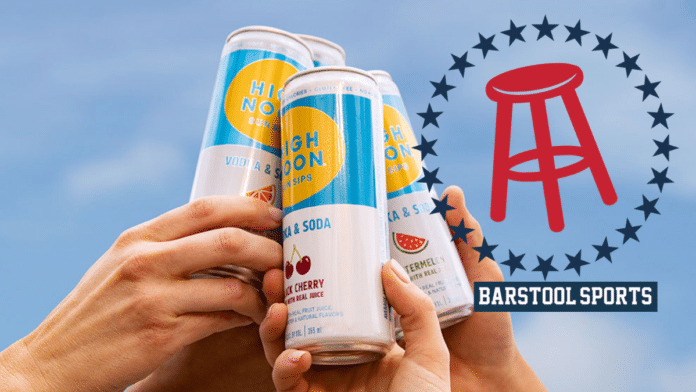 E. & J. Gallo's High Noon Hard Seltzer is the number one selling spirits based hard seltzer in the US. Part of the reason for its success is due to an early partnership with the Barstool Sports media empire, which promotes High Noon across its platforms.
According to the press release announcing the partnership, Barstool is "one of the largest and most prominent sports media companies in the US," giving High Noon access to over 66 million monthly unique users.
The ready-to-drink (RTD) canned cocktails are made with real vodka and real fruit. Each can contains 100 calories and no sugar or gluten. High Noon Hard Seltzer is available in Black Cherry, Grapefruit, Pineapple and Watermelon, as well as Lime and Peach, which were new flavors for summer 2020.
Lime currently ranks as the third most popular hard seltzer flavor. While Peach is a top flavor of vodka, it has room to expand in the hard seltzer space.
"The consumer response to High Noon has been off the charts, and we continue to strengthen our portfolio to solidify our position within the category, capitalizing on key consumer trends and flavor gaps across key category flavors," said Britt West, vice president and general manager for E. & J. Gallo Spirits.
"While the summer season won't be the same this year, we know consumers will love the new flavors."
The innovative partnership between High Noon and Barstool is integrated across several of the website's popular platforms, which includes podcasts, blogs, vlogs, and other forms of engaging content. According to the company, "Barstool Sports continues to be the fastest growing sports publisher and the largest sports podcast publisher." Barstool is home to the top sports podcast, "Pardon My Take."
Beyond a traditional media buy, the companies say they "are taking the next step in order to leverage both brand's resources and maximize the potential of High Noon."
Even Barstool's president, Dave Portnoy, is involved in the fun, saying ""what initially caught my eye was the can, and when I tasted it, I knew I wanted to partner with High Noon. It's so refreshing, and I love that it's made with real vodka. I'm excited to get behind the brand and share High Noon with our fans."
"This media partnership is a natural fit for both brands – We both know REAL. High Noon is clearly differentiated by being the top selling spirits-based Hard Seltzer made with Real Vodka and Real Juice, while Barstool Sports is the leader in genuine engaging content," added West.
The partnership with Barstool Sports and its actively engaged audience is big news for High Noon, and has helped enable them to retain its position on top, even as new RTDs continue to enter the market. With the advertising exposure Barstool provides, High Noon is guaranteed a ticket to the main event for some time.
E. & J. Gallo also makes Barefoot's white wine based hard seltzer. The 70 calorie per serving wine spritzer comes in Peach & Nectarine, Cherry & Cranberry, Pineapple & Passion Fruit, and Strawberry & Guava.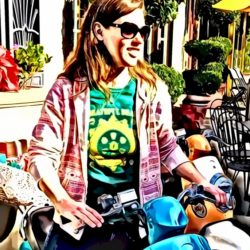 Latest posts by Erin Grafton
(see all)