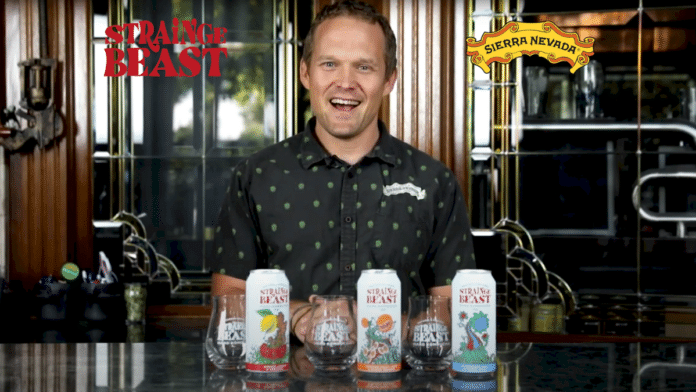 Sierra Nevada Brewing Company's Strainge Beast hard kombucha quietly grows its distribution footprint.
Halloween of 2020 will go down as one of the strangest ever. Not only will this be a full moon, and the first Blue Moon across the US since 1974, most celebrations will be private or very carefully social distanced. According to Farmer's Almanac, it's been 76 years since a full moon landed on Halloween. While celebrating at home, consumers may find a thematic indulgence in Strainge Beast hard kombucha.
Strainge Beast was introduced earlier this year by the Chico Fermentation Project, in Chico, CA, an affiliate of Sierra Nevada Brewing Company. Their entry is an unpasteurized, USDA Certified Organic hard kombucha, offered in three flavor varieties, each coming in at 7.0% ABV.
Ken Grossman, President of Sierra Nevada, said at the time of its release, "I've been drinking kombucha for some time, and the team has done a fantastic job of coming up with really nice flavor and balance."
Initially introduced in California, Arizona, Tennessee, Florida, and North Carolina, the company has been expanding nationally via Total Wine & More and Whole Foods. The products are available for home delivery in some markets via this portal on Drizly.
Whole Foods Market recently named hard kombucha one of the Top 10 Food Trends for 2021. The large craft brewers, however, have largely been unwilling or unable to pursue hard kombucha. Other than Sierra Nevada, Boston Beer attempted a launch of Tura hard kombucha, but recently discontinued it.
James Conery, Innovation Manager at Sierra Nevada, recently took viewers through the three flavors in a Sierra Nevada University video. He explained that the Ginger, Lemon & Hibiscus variety has a "big ginger hit right off the bat with a slight citrus note."
The company's hard kombucha line also includes Passion Fruit, Hops & Blood orange. Conery described it as "super tropical" with a finish "really clean with a slight hop note."
The third variety is Blueberry, Acai & Sweet Basil, with "slightly tart and just a hint of basil."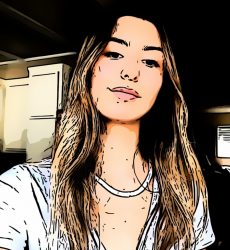 Latest posts by Caroline Hill
(see all)