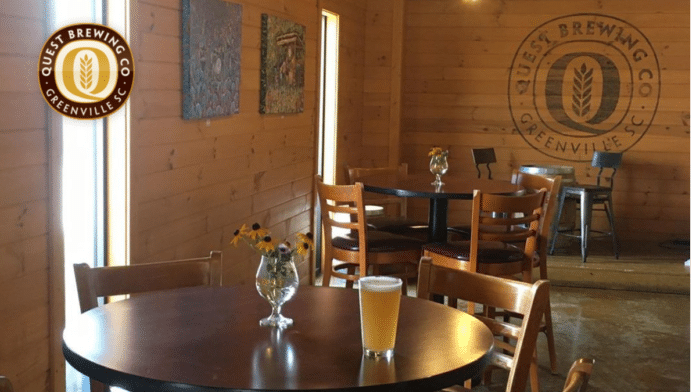 South Carolina's legendary craft brewery Quest is reinventing itself. Following months of rumors that the brewery may be closing or put up for sale, co-owners Don Richardson and Andrew Watts have emerged with a new strategy – and a new hard seltzer to boot.
After winning several gold medals at the World Beer Cup, Quest seemed to have dropped off the map, having disappeared from stores. What happened to cause the change in fortune?
Part of the stark about-face can be attributed to the state's complicated, three-tiered distribution system. Producers, including breweries, are prohibited from selling directly to the consumer. Rather, they must sell to a distributor, who in turn sells to the stores and retail outlets where products finally reach the customer.
Unless one of the parties commits a severe breach, it is nearly impossible to break the contract between producer and distributor – even if the distributor suddenly decreases its order, which is what Quest's owners say happened to their brewery. With less beer at the distributor's, it quickly became hard to find it in stores.
Eventually Quest's tasting room became one of the few places you could find the beer. Richardson and Watts asked to be released from their contract, but the effort proved unsuccessful. The state's laws don't distinguish between large and small producers, putting craft breweries at a disadvantage.
Ultimately Quest may have tried too much too soon. Founded in 2013, production grew by 400 percent in the company's first 18 months of business. In 2016 it won the gold medal at the World Beer Cup for its Ponce jalapeno cucumber saison. That same year, KW Beverage purchased the right to distribute Quest from its original distributor, Advantage Distributing.
Richardson and Watts spent no less than three years trying to be released from Quest's contract with KW Beverages. Once the pandemic hit earlier this year and they were forced to close their taproom, sales all but dried up. With no sales whatsoever coming from KW, the pair tried once more to be released from the contract, this time finally succeeding.
Quest signed on with its new distributor, Greenco Beverage Co., in September. Richardson also spent that entire month developing new recipes while reworking some old favorites. In addition to a new line of sour beer, Richardson developed Quest's new to-be-named hard seltzer. So far the new line includes blueberry basil and a tropical flavor which blends pineapple, papaya, passion fruit, and mango.
Due to the growing pains Quest experienced in the last few years, the brewery is taking things slow with its new distributor, focusing first on rebuilding its local presence. Watts and Richardson are optimistic about the future of their company, but realistic about the road they face. The pair have learned some hard lessons over the last few years, but are pragmatic about making the most of their second chance.
Given the popularity of hard seltzer, the new line is a smart move for Quest and represents new diversity in its portfolio. We hope their distribution expands enough so we can try the blueberry basil soon.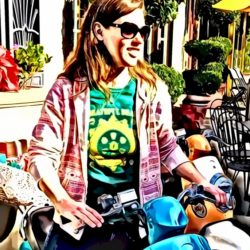 Latest posts by Erin Grafton
(see all)